ripon_admin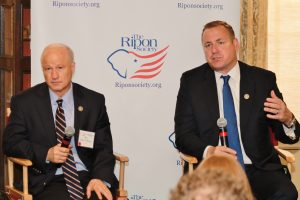 WASHINGTON, DC – The Ripon Society held a discussion with Reps. Mike Coffman and Jeff Denham about the importance of reaching out to an increasingly influential part of the nation's electorate — Hispanic Americans.
"The first duty of the government is relentlessly to put a stop to the violence and then to deal firmly and wisely with all the conditions that led up to the violence."
– Letter to Victor A. Olander,
Illinois State Federation of Labor,
July 17, 1917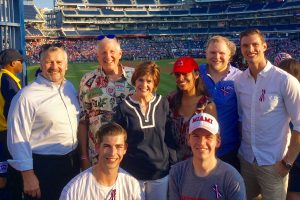 WASHINGTON, DC — The staff of The Ripon Society attended the 2017 Congressional Baseball Game. Our thoughts & prayers go out to the victims of this week's shooting, and we are grateful for the first responders who keep us safe.
"The first requisite for the welfare of any community is justice."
– Outlook,
February 25, 1911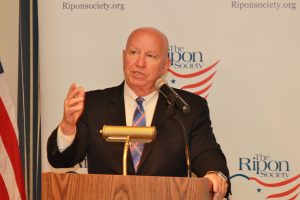 WASHINGTON, DC – In a speech to The Ripon Society, Ways & Means Committee Chairman Kevin Brady laid out his vision for reforming the nation's tax code and his hope to have a plan signed into law by the end of the year.
"The business of a statesman is to try constantly to keep international relations better, to do away with causes of friction, and secure as nearly as ideal justice as actual conditions will permit."
– Letter to Baron Kentaro Kaneko,
May 23, 1907
"It is a good thing for all Americans, and it is an especially good thing for young Americans, to remember the men who have given their lives in war and peace to the service of their fellow countrymen."
– Preface to Hero Tales from American History,
1895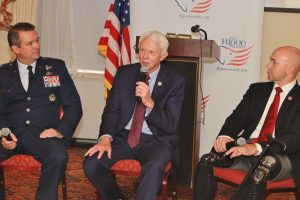 WASHINGTON, DC – As America prepares to mark another Memorial Day, The Ripon Society held a breakfast discussion with three Members of Congress who are all too familiar with the service and sacrifice required to keep America secure.
"We cannot sit huddled within our own borders and avow ourselves merely an assemblage of well-to-do hucksters who care nothing for what happens beyond. Such a policy would defeat even its own end."
– Speech before the Hamilton Club, Chicago,
April 10, 1899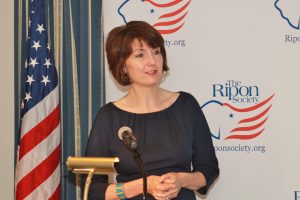 WASHINGTON, DC – House GOP Conference Chair Cathy McMorris Rodgers spoke to The Ripon Society about the effort to reform health care & rewrite tax code, and why Congress has an opportunity to change the way Washington works.