ripon_admin
"The only safe and honorable rule of foreign policy for the United States is to show itself courteous toward other nations, scrupulous not to infringe upon their rights, and yet able and ready to defend its own."
– Speech at Cairo, Illinois,
October 3, 1907
"Any country whose people conduct themselves well can count upon our hearty friendship."
– Fourth Annual Message,
December 6, 1904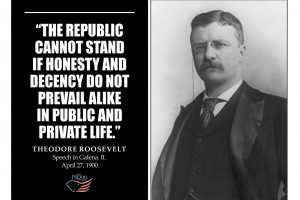 "The republic cannot stand if honesty and decency do not prevail alike in public and private life."
– Speech in Galena, IL
April 27, 1900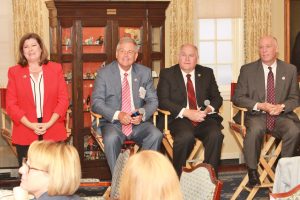 WASHINGTON, DC — The Ripon Society hosted a discussion with the newest Members of the House — the winners of four special elections that were held in Kansas, Georgia, South Carolina and Montana earlier this year.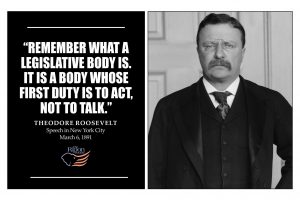 "Remember what a legislative body is. It is a body whose first duty is to act, not to talk."
– Speech in New York City,
March 6, 1891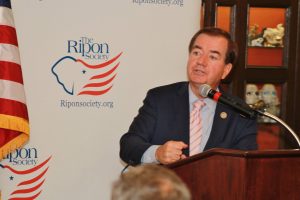 WASHINGTON, DC – In remarks to The Ripon Society, Foreign Affairs Committee Chairman Ed Royce sounded the alarm about the rise of Russian-fueled repression in Europe, which he said must be countered by the U.S.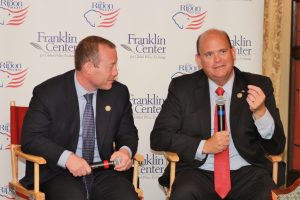 WASHINGTON, DC – With public trust in government near an all-time low, The Ripon Society held a discussion with Reps. Tom Reed & Josh Gottheimer about the bipartisan effort they are leading to find common ground in Washington.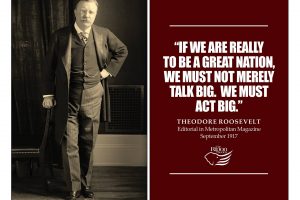 "If we are really to be a great nation, we must not merely talk big; we must act big."
– Editorial in the Metropolitan,
September 1917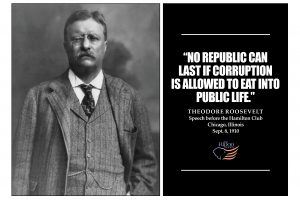 "No republic can last if corruption is allowed to eat into public life."
– Speech before the Hamilton Club – Chicago, IL
September 8, 1910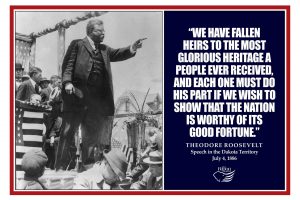 "We have fallen heirs to the most glorious heritage a people ever received, and each one must do his part if we wish to show that the nation is worthy of its good fortune."
– Speech in the Dakota Territory,
July 4, 1886