Paulsen & Renacci Discuss House Effort to Rewrite U.S. Tax Code
WASHINGTON, DC – Two members of the Ways & Means Committee appeared before a breakfast meeting of The Ripon Society yesterday morning, where they discussed the effort their panel is spearheading to rewrite the nation's tax code for the first time since 1986 and restore a sense of fairness and simplicity to the law.
The members were U.S. Rep. Erik Paulsen, who represents the 3rd District of Minnesota in the House of Representatives, and U.S. Rep. Jim Renacci, who represents the 16th District of Ohio.  Paulsen kicked off the discussion by talking about the time that Ways & Means members have spent working on this issue, and the framework for reform that Committee Chairman Kevin Brady introduced this past week.
"It's been about a six year process essentially getting to where we are right now," Paulsen stated.  "Kevin Brady has done a fabulous job of orienting the Ways and Means Committee — and the Conference for that matter — putting us in the direction now to really embrace the framework. We're working out a lot more details obviously, but the framework itself is a big lift forward in terms of making sure we have a unified effort with the Senate, the House, and the Administration."
"If you're going to do tax reform once in a generation, you should really build it for growth. You should also build it for permanency … There are revenue issues we have to deal with and address because we are moving forward with the budgets on the floor today, and then coming up in the Senate, that set the stage for tax reform.  We want to be in a revenue neutral position for that permanency component. And I know that those budget provisions have to get ironed out because the Chairman will be very explicit — we're not moving forward with a Chairman's mark, or legislative text, or anything until the House budget passes, the Senate budget passes, it's conferenced, and then signed, sealed, and delivered."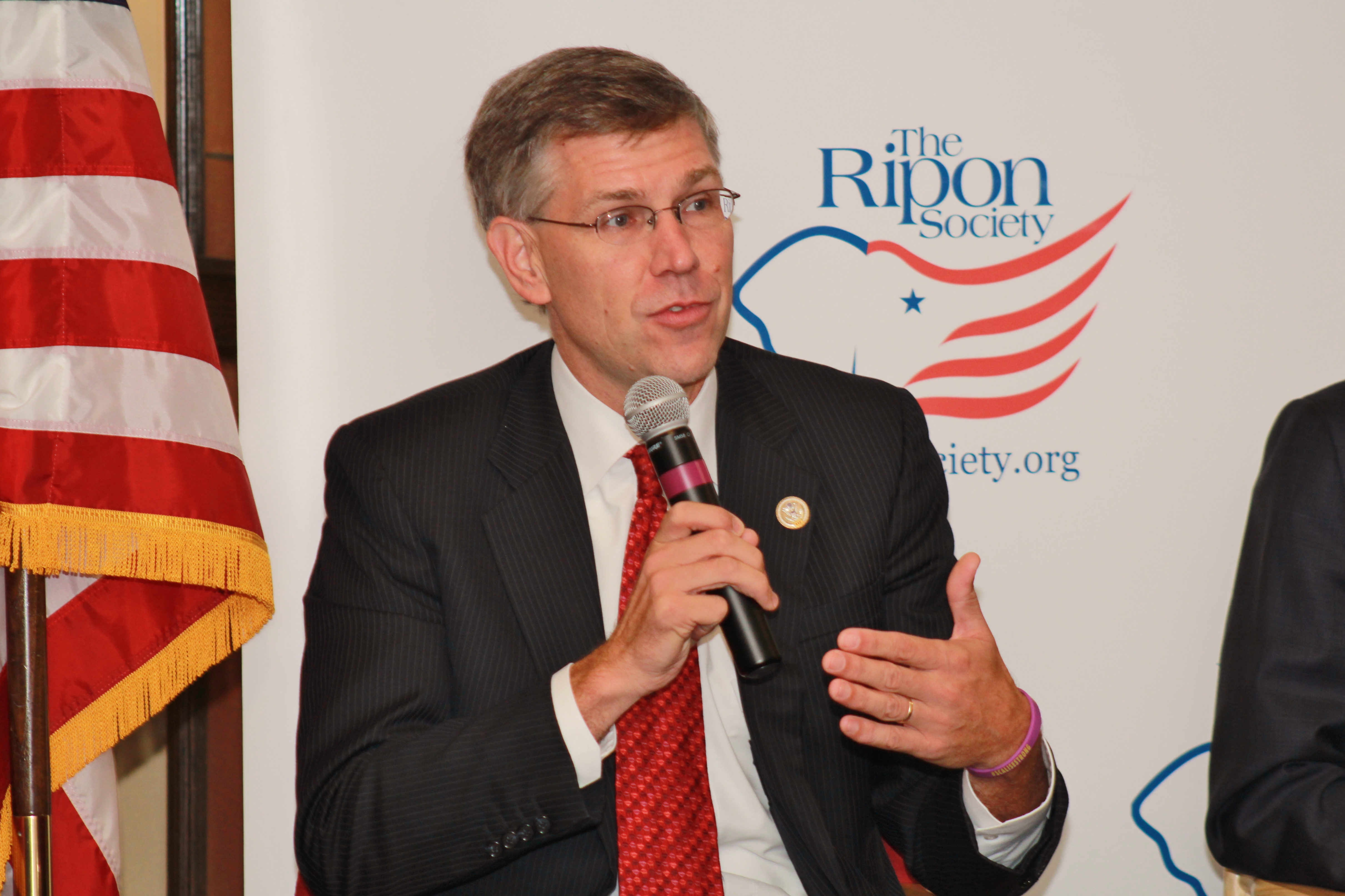 Paulsen was elected to the House in 2008 after working as a businessman and as a member of the Minnesota State Legislature.  A member of the Ways & Means Committee since 2010, he has been a vocal proponent of reforming the tax code as a way to ease the tax burden being placed on the American people and boost economic growth.  He expanded on the House effort to achieve this goal in his remarks, and the meeting that House Republicans held last week to discuss the reform framework and chart a path forward in this regard.
"When the conference went off-site last week, a lot of members still had a lot of questions about the framework itself," the Minnesota lawmaker noted, recounting the meeting.  "But we came away from last Wednesday with, I think, more of a unified effort among the conference — which is really challenging because of the different groups and factions, whether it's the Freedom Caucus or others. I think there is just a recognition that this is so important to get done.
"We're on the right track. There are still some details that have concerns in high tax states relating to the SALT deduction and things like that. But the reality is that I think there is a real commitment to get this done, because when you have six to eight years of putting this together, the time is now to actually see it through.  Because if we want to be able to see the benefits for a stronger economy, it's get it done this year.  Don't set artificial deadlines, obviously — we learned that lesson from health care. But shoot for the goal of having it take place next year so our constituents can see the benefit of growth."
Renacci agreed.  He echoed Paulsen's praise of the reform framework, but – comparing it to a car that was not yet finished – also acknowledged the political hurdles that are still standing in the way.
"I do think the framework is absolutely great," he declared.  "I said that we have to reduce corporate tax rates — we've done that. We have to reduce tax rates on the middle class — we've done that in the framework. I compare this to a beautiful car. We still have a lot of parts lying around that have got to go inside that car. So anybody who judges the current… you know, yesterday I got hit with like 300 attacks from the other side saying, 'Well we're reducing taxes on the wealthy and Renacci is fixing his paycheck,' and all this other stuff. And I'm going, that is absolutely ridiculous because nobody knows what the final product is going to be. They know we're going to reduce corporate rates to 20.  They know were going to have three basic rates on the individual side.  But there are a lot of other pieces.
"We're still talking about a potential fourth rate, which I would support; keeping the highest tax rate there because I think we need that — we need those dollars. Again, these are things that I know we're talking about in committee and we're going to be talking about going forward. It's funny because I went to the Chairman yesterday on the floor and said, 'I'm just getting killed on this high rate.' And he said, 'Don't worry — there potentially still may be a fourth rate. We don't know yet.'  So that just tells you that the Chairman is listening and he's trying to make sure that we're working through this as fast as we can. But there are some issues. As I say, there are some parts on the ground that have to get into the car before it's finalized. I think those will be the issues over the next couple of weeks. But I also give the Chairman credit — he's listening to the conference now, and we're having listening sessions.  He's trying to hear what they have to say."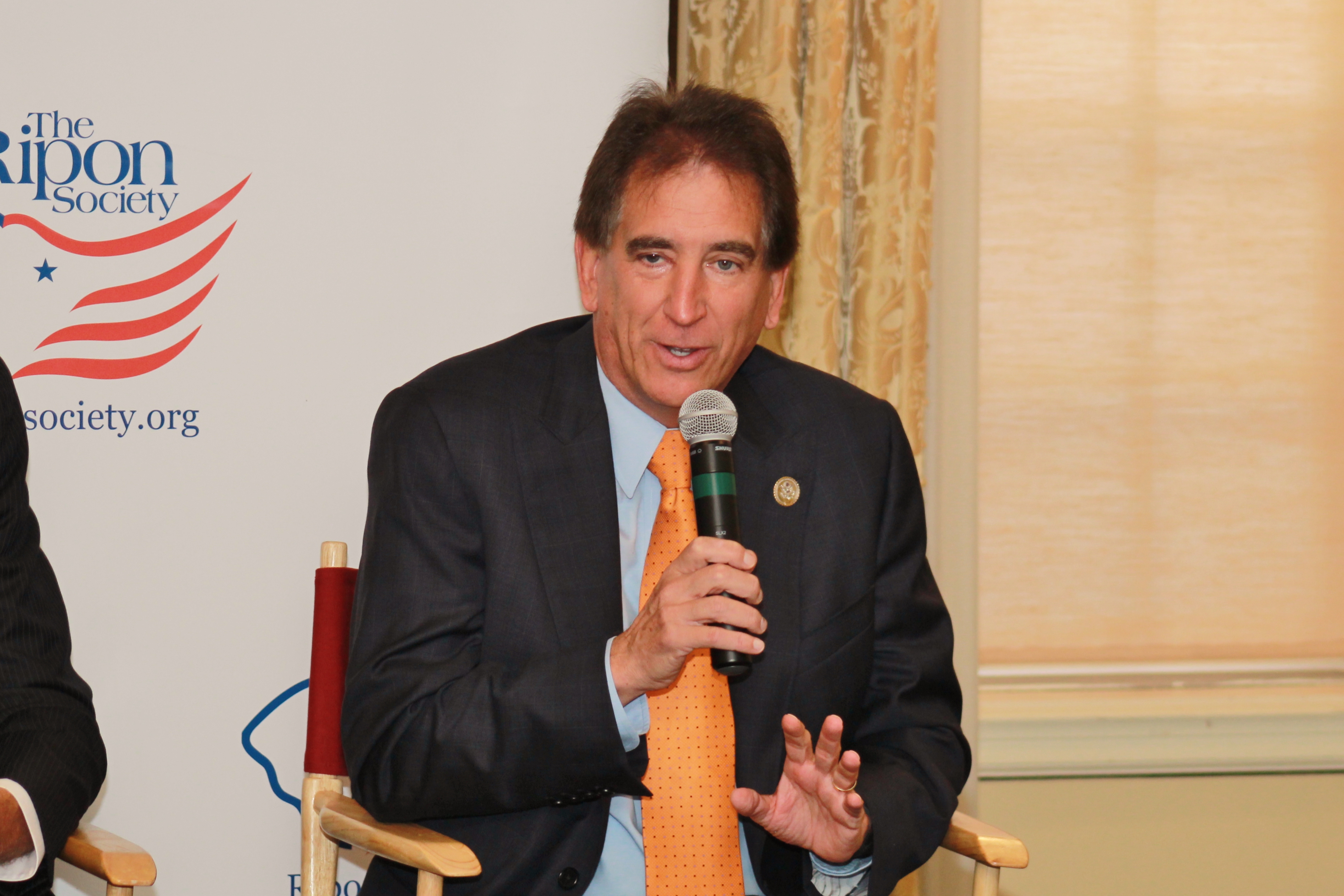 Renacci was elected to the House in 2010 after a successful 30-year career in business and two terms as the Mayor of Wadsworth, Ohio.  A member of the Ways & Means panel since 2013, he, too, has fought to restore some common sense to our nation's tax system, pushing for a simpler tax code that will encourage small businesses to hire and expand, while also providing relief to individuals and families who continue to grapple with the complexities of the law.  He talked about this complexity in his remarks, and again returned to his analogy of the reform framework as being like an unfinished car.
"The interesting thing will be how many parts we can put in the car that other people want," the Ohio Republican said.  "I think ultimately, though, what we have to look at is the rate.  For instance, you're hearing those who say, 'Well, I can't support this because of the state and local income tax deduction.'  If you really think about it, when you double the standard deduction, 95% of the people in the country will not itemize anymore … So I think in the end we need to look at the rate.  We need to look at the process.  We need to look at the whole thing.  But I do think the framework is good. I'm glad to see we're moving forward."
Following their remarks, Paulsen and Renacci were asked a number of questions, including one about whether they thought that reform could be enacted before the end of the year.
"I do think there's an opportunity to get this done," Renacci stated.  "I do think there are some issues though. We are having a tremendous amount of meetings.  The problem is those meetings are only 23 members. So the real key is, even though we're talking about it among 23 members, there are still 223 members that aren't seeing the same progress we're seeing. I think that's always the difficult part. We have to make sure the 223 members feel like they're a part of this, as well, because without that we will fall in the same trap we fell in with health care. So that's going to be the real goal in the next couple of months — making sure the 223 members also feel like they're a part of it.  And that's what the Chairman's doing today, tomorrow, and over the next couple of weeks."
Paulsen concurred.
"Jim's absolutely right," he said.  "Not only are we having individual meetings internally… [but] the Chairman continues to have his dinners in the evening with members of the conference who aren't on Ways and Means. I think he's been doing that for a long period of time, which has really given them more comfort that this is the right direction to go.  And they feel a little bit more engaged. It is hard.  Jim and I are on Ways and Means.  He knows the tax code inside and out just based on his personal experience.  But a lot of our colleagues don't.  So in the end, you want them to not only trust Kevin Brady, but trust the members of the Committee that this is the right direction to go, because based on what happened with health care, I think their antennas are up a little bit more."
The two lawmakers were also asked their thoughts on the prospects for bipartisanship and the possibility that both parties will come together to get tax reform done.
"I would say this," Renacci answered, "after six and a half years of being in Washington, the biggest issue we have is that politics gets in the way of too many good pieces of policy. I have a bipartisan breakfast on a weekly basis with members of the other side. I still believe that they are not going to champion this no matter what we do.  They don't feel like they're part of the process. And in some ways, they were not part of the process, so I understand their concerns.  But I do think it would be great if we could get them on board.
"I was at a meeting in the White House last week with eight Republicans and eight Democrats and the President talking about tax reform.  I know the President wants to get them on board. But here's the good thing — what I heard last week at the White House is those members agree that the framework is good. The question is the pieces on the floor that have to go into the car. That's where we're going to have our problems. And by the way, we're going to have problems with some of the members of our own conference with regard to some of the pieces on the floor."
Paulsen was equally blunt.
"I think that opportunity for bipartisanship on many of the major provisions is absolutely there," he stated.  "I do worry that leadership in the House is pushing back pretty hard against some of their rank and file members in particular. Part of that is coming out of health care, they feel emboldened to sort of draw lines in the sand and prevent progress in some areas. So that worries me, for sure. I certainly encourage the Chairman — and leadership for that matter — to do whatever we can to start out as bipartisan as possible, just based on what happened with health care.
"The play call they're making is obviously going down that reconciliation route, so there are concerns there.  But it also doesn't preclude anyone from participating or joining in the effort. No one party can stop this process from going forward, which I think is also really good. We're looking now at doing possible roundtables, for instance, myself and Ron Kind, where we share some similar ideas and concerns on where reform should go.  So we're trying to engage folks on the other side as much as possible, so they're part of that process and we can be successful. I think ultimately if you want this to be lasting and long term, you want that bipartisanship and buy-in as a part of the bill."
To view the remarks of Reps. Paulsen and Renacci at The Ripon Society's breakfast discussion yesterday morning, please click on the link below:
The Ripon Society is a public policy organization that was founded in 1962 and takes its name from the town where the Republican Party was born in 1854 – Ripon, Wisconsin. One of the main goals of The Ripon Society is to promote the ideas and principles that have made America great and contributed to the GOP's success. These ideas include keeping our nation secure, keeping taxes low and having a federal government that is smaller, smarter and more accountable to the people.