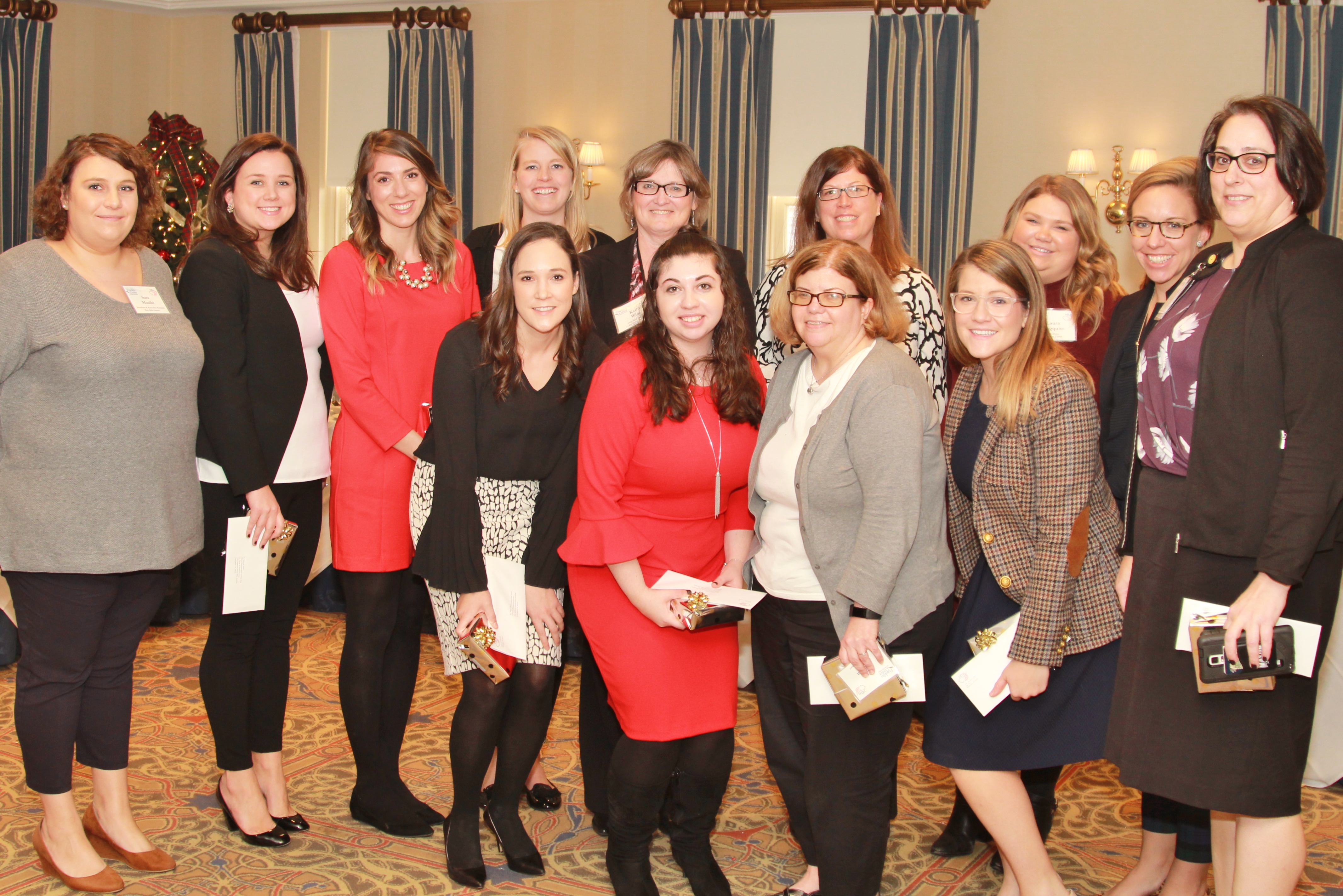 WASHINGTON, DC – The Ripon Society and Franklin Center for Global Policy Exchange held their 6th annual bipartisan luncheon yesterday afternoon honoring the Schedulers and Executive Assistants in the U.S. House of Representatives and the U.S. Senate who, in the words of Ripon and Franklin President & CEO Jim Conzelman, are "the unsung heroes of Capitol Hill."
"Day in and day out, through endless requests and an ever-changing agenda, the Schedulers and Executive assistants in the House and Senate manage to do the impossible," Conzelman stated, in remarks to open the luncheon.  "In a book about President Franklin Roosevelt's longtime personal secretary, Missy LeHand, the author wrote that: 'Missy was the Swiss Army Knife of the White House. A formidable, multitalented multitasker.'  I think you all would agree that the role you play in your offices can many times be equated to a Swiss Army Knife. Your work plays a large part in keeping Congress functioning, and for that we owe you our gratitude. You are the unsung heroes of Capitol Hill."
Conzelman spent over 25 years serving as the Chief of Staff for former Congressman Mike Oxley (R-OH).  He said that yesterday's luncheon was attended by a group of just over 80 Schedulers and Executive Assistants.  Also attending the event was U.S. Sen. John Barrasso (R-WY), who was there to help honor his own Scheduler, and delivered brief remarks paying tribute to the service of all of the Schedulers and Executive Assistants in the room, as well. In addition, yesterday's luncheon featured remarks by two individuals who understand the challenges of being a Scheduler better than most – Melissa Bennett, who served as Assistant to the President and Director for Appointments and Scheduling for President George W. Bush and was one of only 14 staffers who worked through the entire Bush presidency; and Stacey Glasscock, the longtime Chief of Staff to U.S. Rep. Frank Lucas (OK-3) who got her start with the Oklahoma Republican working as his Scheduler and Executive Assistant in 1994.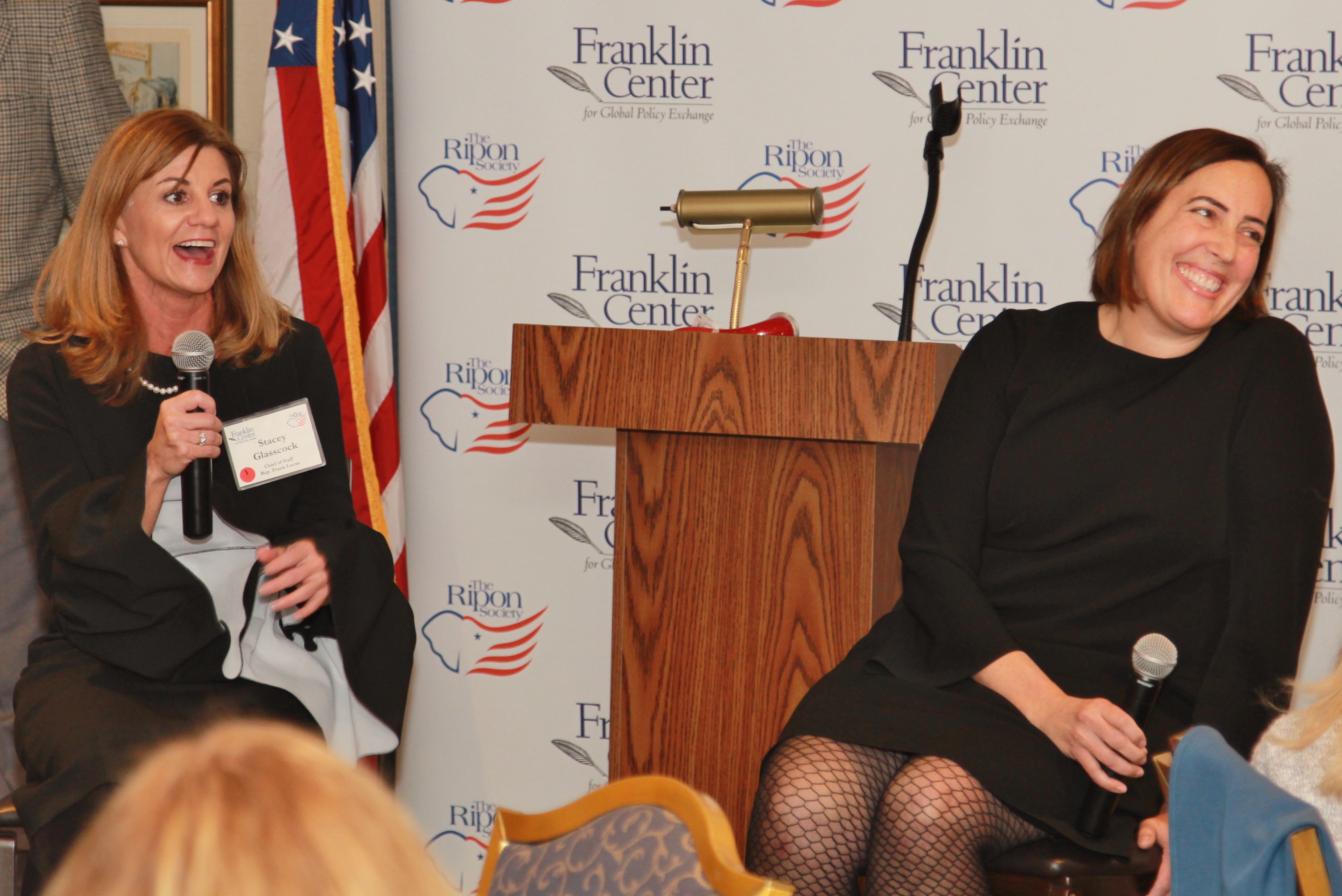 Following the remarks of Bennett and Glasscock, Conzelman announced what has become an annual tradition — the Top 20 Schedulers and Executive Assistants for 2017.  "Each year, he said, "we poll our members and the members of our Congressional Advisory Board.  We asked them to name the Scheduler or Executive assistant who demonstrates the highest level of professionalism in what is arguably one of the most challenging jobs on a Congressional staff.  Every year we do this, and every year the responses are so overwhelming that we just cannot keep the list to 10 – and this year is no different."  Those recognized this year included:
Jen Jett – with Congressman Kevin Brady (R-TX);
Jessica Graff – with Congressman Larry Bucshon (R-IN);
Mary Doherty — with Congressman Mike Capuano (D-MA);
Matt Leasure – with Congressman Peter DeFazio (D-OR);
Heather Smith – with Congressman Charlie Dent (R-OR);
Keanu Rivera – with Congressman Derek Kilmer (D-WA);
Sara Maaiki – with Congressman John Larson (D-CT);
Meg Wagner – with Congressman Frank Lucas (R-OK);
Kevin Golden – with Congressman Sean Patrick Maloney (D-NY;
Amanda Walsh – with Congresswoman Kathleen Rice (D-NY);
Kate Hollis – with Congresswoman Martha Roby (R-AL);
Ariel McCord – with Congressman Mac Thornberry (R-TX);
Laura Engquist – with Congressman Pat Tiberi (R-OH);
Bits Thomas – with Congressman Fred Upton (R-MI);
Jenny Forrest – with Congressman Greg Walden (R-OR);
Faith Ammen – with Congresswoman Jackie Walorski (R-IN);
Kathi Wise – with Senator John Barrasso (R-WY);
Lauren Russell – with Senator Shelley Moore Capito (R-WV);
Josie Beecher – with Senator Joni Ernst (R-IA);
Amy Barrera – with Senator Cory Gardner (R-CO); and,
Angela Schulze – with Senator Thom Tillis (R-NC).
"As someone who spent nearly three decades working on Capitol Hill," Conzelman said, in remarks to conclude the luncheon, "I know how important your job is, and how difficult it can be to keep the trains running on time.  Upon the passing of FDR's personal assistant, Missy LeHand, the president issued this statement: '…Faithful and painstaking, with charm of manner inspired by tact and kindness of heart, she was utterly selfless in her devotion to duty. Hers was a quiet efficiency, which made her a real genius in getting things done. Her memory will ever be held in affectionate remembrance and appreciation, not only by all the members of our family but by the wide circle of those whose duties brought them into contact with her.'  On behalf of The Ripon Society and the Franklin Center, thank you for the work that you do, and thank you for being with us today."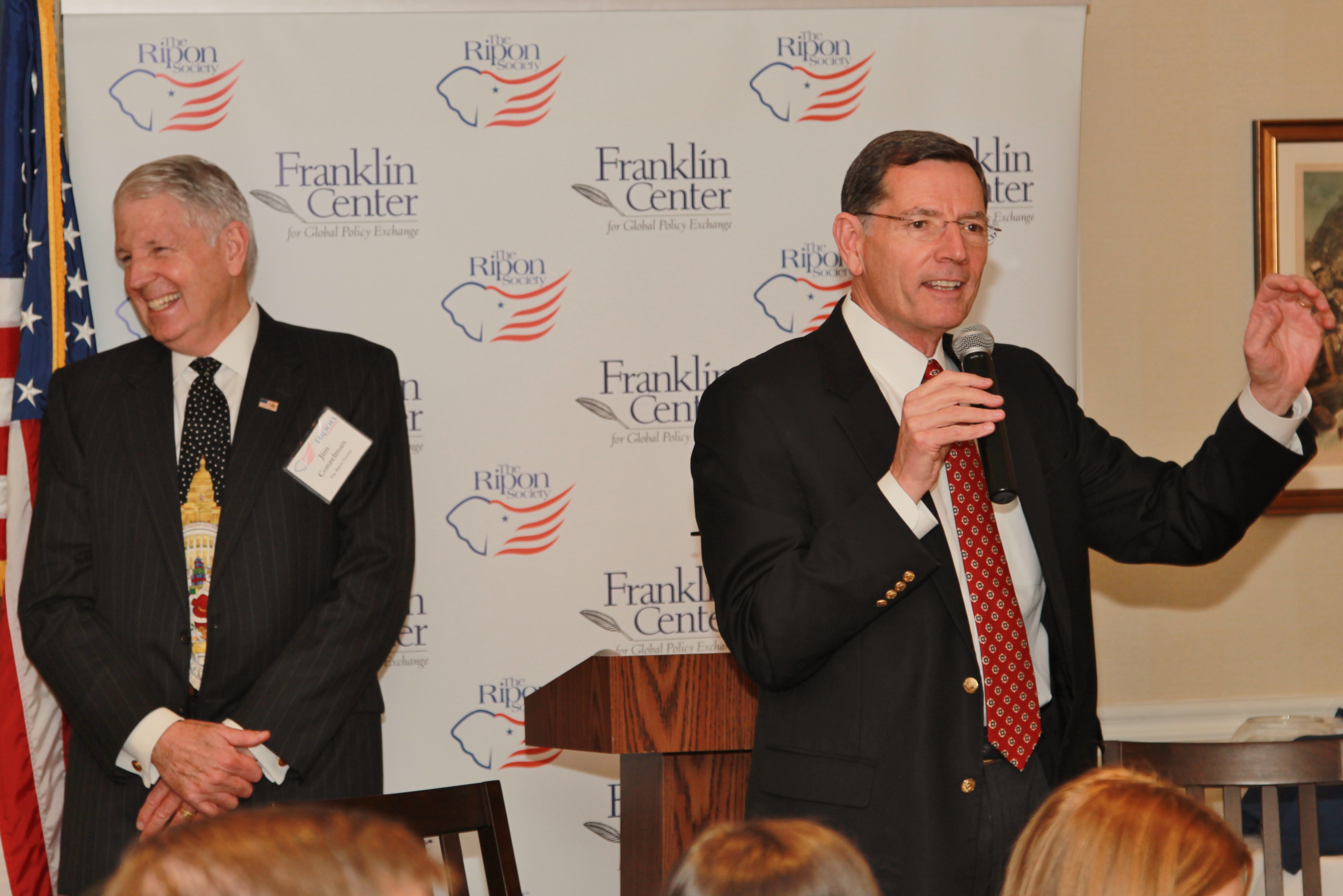 The Ripon Society is a public policy organization that was founded in 1962 and takes its name from the town where the Republican Party was born in 1854 – Ripon, Wisconsin. One of the main goals of The Ripon Society is to promote the ideas and principles that have made America great and contributed to the GOP's success. These ideas include keeping our nation secure, keeping taxes low and having a federal government that is smaller, smarter and more accountable to the people.
Founded in 1978, The Franklin Center for Global Policy Exchange is a non-partisan, non-profit 501(c)(3) organization committed to enhancing global understanding of important international issues.  The Franklin Center brings together Members of the U.S. Congress and their international parliamentary counterparts as well as experts from the Diplomatic corps, foreign officials, senior private sector representatives, scholars, and other public policy experts.  Through regular conferences and events where leading international opinion leaders share ideas, the Franklin Center promotes enlightened, balanced, and unbiased international policy discussion on major international issues.