Meehan & Reed Talk About the Importance of Letting People Keep More of What They Earn
WASHINGTON, DC – U.S. Reps. Pat Meehan (PA-7) and Tom Reed (NY-23) appeared before a breakfast meeting of The Ripon Society and the Franklin Center yesterday morning, delivering remarks about the Tax Cuts and Jobs Act and how the landmark measure will benefit the people they represent.
"What does this mean for my District?," Meehan asked, referring to the bill's impact.  "Comcast, a big company headquartered in my district, gave $1,000 bonuses to 100,000 employees. PNC, a Pennsylvania-based bank, also gave 47,500 employees a $1,000 bonus. The entire banking sector has replicated that in a lot of important ways.  Wells Fargo led the way with the minimum wage that they are paying, increasing it to $15 an hour.
"You're beginning to see other banks looking to try to replicate that. So we are not just watching a one-time infusion of dollars in bonuses, but beginning to see wages rise in those sectors where there is competition."
Elected to the House in 2010, Meehan serves as a member of the Ways & Means Committee that wrote the legislation. In his remarks to the group, he pointed to the broader economic impact of the reform bill, and how it has contributed to the rising sense of optimism that many Americans have about finding a job.  "It's the highest in 17 years," he observed.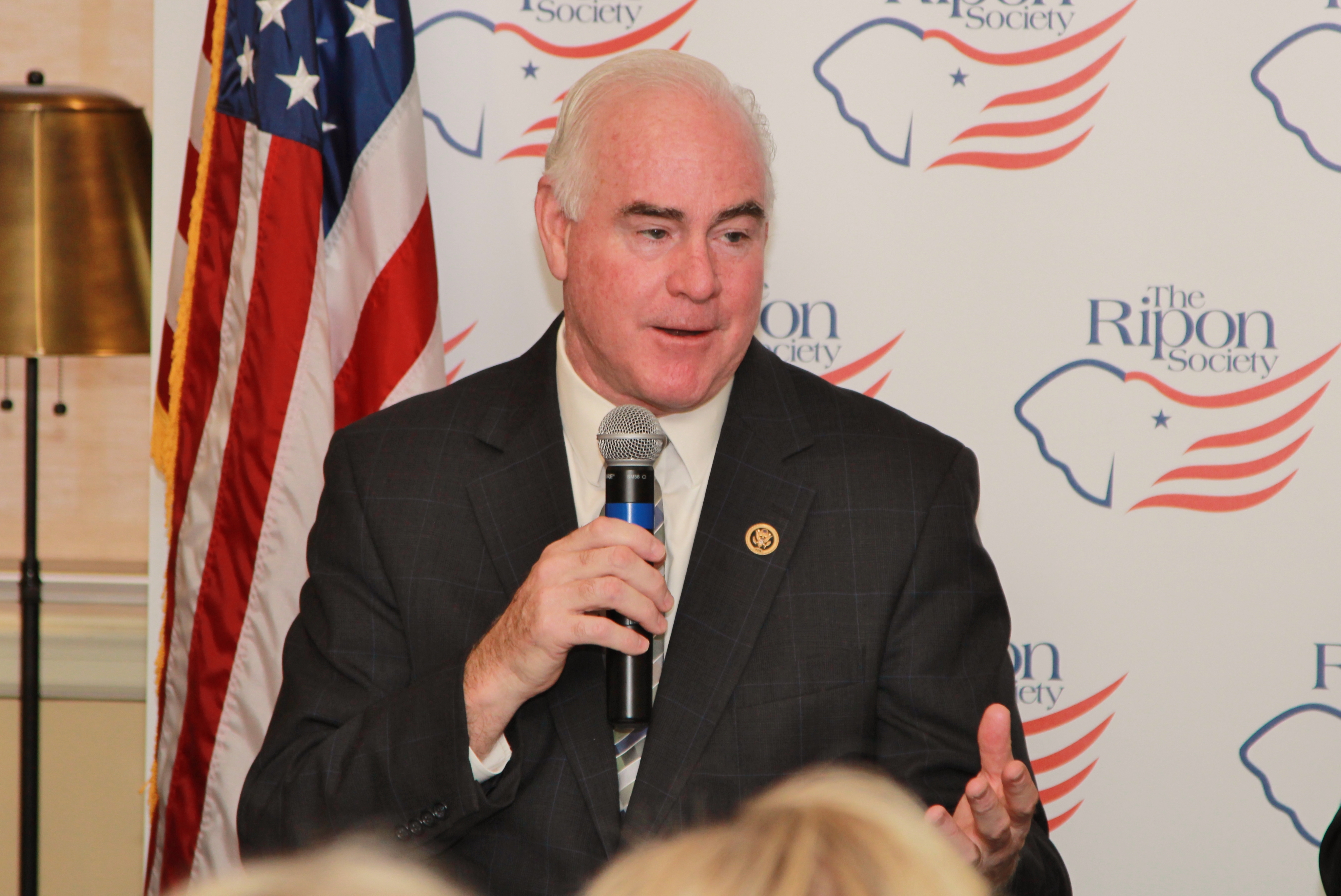 "Another key area where people feel a sense of security is in their 401k," Meehan added.  "It was a year ago that the Dow topped 20,000.  Last week, it topped 25,000 – an unheard of number.  What does that mean? Portfolios are stronger.  Businesses have more equity to work with. There are a whole lot of implications to that. Underfunded pension plans are for the first time beginning to see a little bit of air."
According to Meehan, perhaps the most important benefit of the Tax Cuts and Jobs Act will be higher take-home pay – which is especially critical for those who are living paycheck to paycheck.
"One estimate I saw said tax reform will put $220 billion into people's pockets next year. That may not all go automatically into spending; about two-thirds of that will go into savings for people. But about one-third will find its way into the economy.  More than 46% of Americans are living on a $400 dollar cushion. Think about that – almost half the people.  If they had a problem I had this week where my refrigerator went out, that's a cataclysmic event for them. So when you start to bring money back to them, that's the kind of thing that can make a difference."
Reed agreed, and kicked off his remarks by talking not only about the benefits of the tax reform legislation, but the fact that the bill's opponents have been less than truthful about what the measure will actually do.
"The narrative that has been put out there by the other side in particular is just false," the New York lawmaker stated bluntly.  "It is just full of holes and misinformation.  And from my perspective, that gives us a great opportunity when we go back and talk to people, and people get to see the benefits in their checks, the cash in their savings accounts, and the opportunities that they are going to have with the potential jobs that are going to come online."
Reed was also elected in 2010 and is a member of the Ways & Means Committee, as well.  In his remarks, he spoke not only of the benefits of the Tax Cuts & Jobs Act that people will receive, but the fact that work to refine the measure remains to be done.
"When you pass a piece of legislation like tax reform, details matter," Reed noted.  Referring to the fact that there are a number of temporary tax provisions that expire and may need to be extended in the coming year, he added:  "I think the extenders is an opportunity for us to maybe correct some of these issues."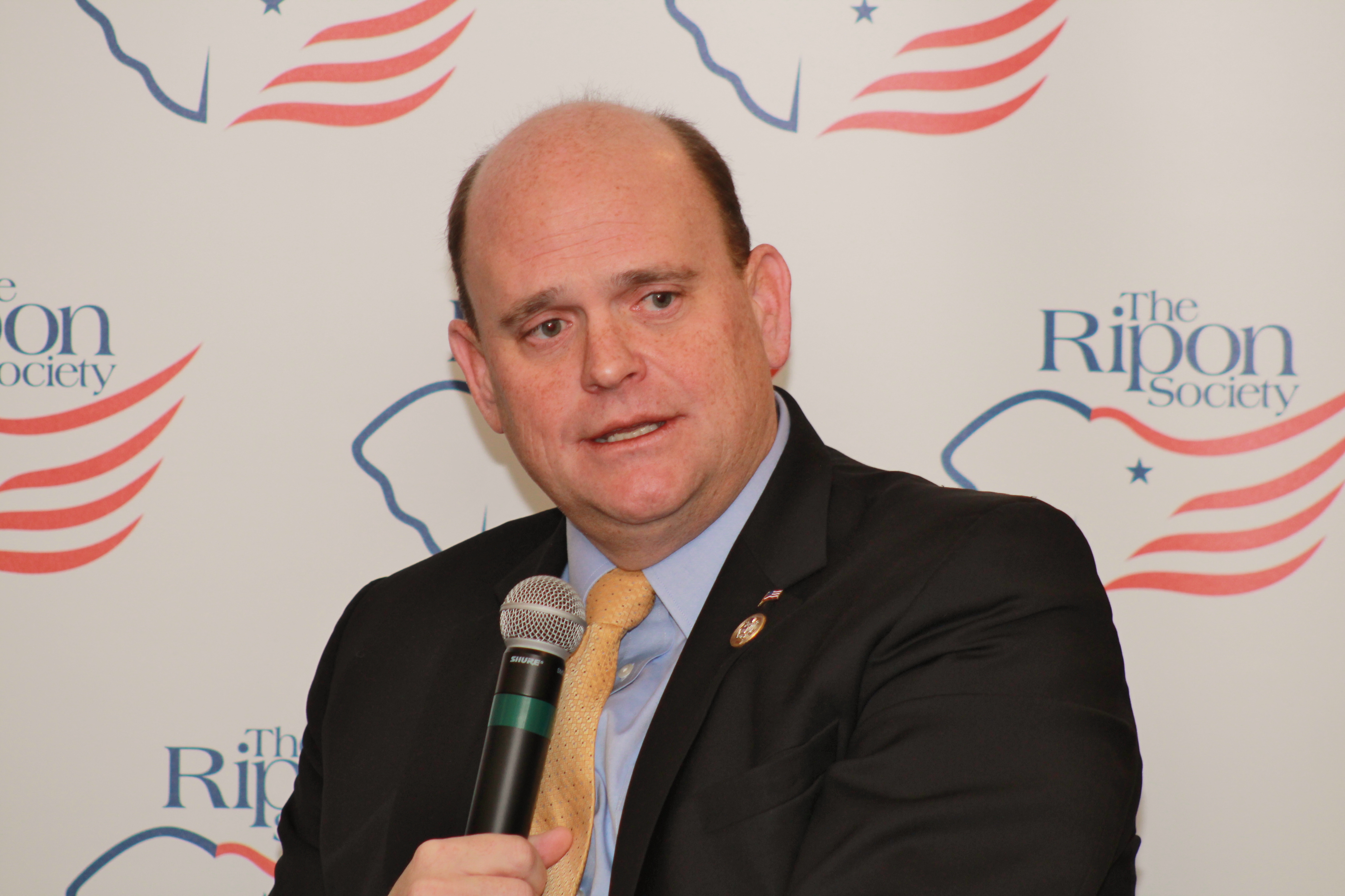 Following their remarks, Meehan and Reed were asked a number of questions, including one about the fact that a number of governors around the country remain opposed to the Tax Cuts & Jobs Act and are looking at ways to circumvent certain provisions in the law.
Here, too, Reed was blunt.
"Our governor is obviously fighting this," he stated.  "He is out there and he's setting a platform in my opinion for a presidential run in 2020. Rather than focusing on the root cause of the problem, which is our out-of-control spending that causes the out-of-control taxes on our folks in New York, he wants to go down the path of litigation and try to challenge this. I don't see a lot of merit and success in that avenue other than political theater.  I think what is going to happen is that they are going to have to face the reality of the situation. They have too many taxes and too much spending, and have to get it under control. People are not going to accept this type of bait and switch and try to work around the root cause of the problem — they get it.  And so we will see where it goes, but at the end of the day we will get through this."
To view the remarks of Reed and Meehan before the breakfast discussion yesterday morning, please click on the link below:
The Ripon Society is a public policy organization that was founded in 1962 and takes its name from the town where the Republican Party was born in 1854 – Ripon, Wisconsin. One of the main goals of The Ripon Society is to promote the ideas and principles that have made America great and contributed to the GOP's success. These ideas include keeping our nation secure, keeping taxes low and having a federal government that is smaller, smarter and more accountable to the people.
Founded in 1978, The Franklin Center for Global Policy Exchange is a non-partisan, non-profit 501(c)(3) organization committed to enhancing global understanding of important international issues.  The Franklin Center brings together Members of the U.S. Congress and their international parliamentary counterparts as well as experts from the Diplomatic corps, foreign officials, senior private sector representatives, scholars, and other public policy experts.  Through regular conferences and events where leading international opinion leaders share ideas, the Franklin Center promotes enlightened, balanced, and unbiased international policy discussion on major international issues.