Davis, Denham & Upton point to infrastructure and immigration as top priorities for group this year
WASHINGTON, DC — The leaders of the Republican Main Street Caucus appeared before a breakfast meeting of The Ripon Society last Thursday to discuss the group's mission, and what its members hope to accomplish in the coming year.
The leaders included U.S. Reps. Fred Upton (MI-6) and Jeff Denham (CA-10), who serve as Co-Chairs of the Caucus, and U.S. Rep Rodney Davis (IL-13), who serves as the organization's Chairman. Davis kicked off the discussion by talking not only about the membership of the group, but the priority that Main Street members place on governing and taking a stand.
"We've got 74 members," Davis stated. "Thirty nine of us are in marginal, tough districts. We are the ones when people talk about majority makers. All you got to do is look at our members. Not only are they majority makers, but there are so many people in this organization that are used to taking the tough votes — used to governing, and having to go back home and explain why we took a stand, which sometimes is difficult. The easiest vote to get to in Washington is 'no.' You can always find an excuse. You can always find a reason why you voted 'no' on something … But getting to 'yes' is tough."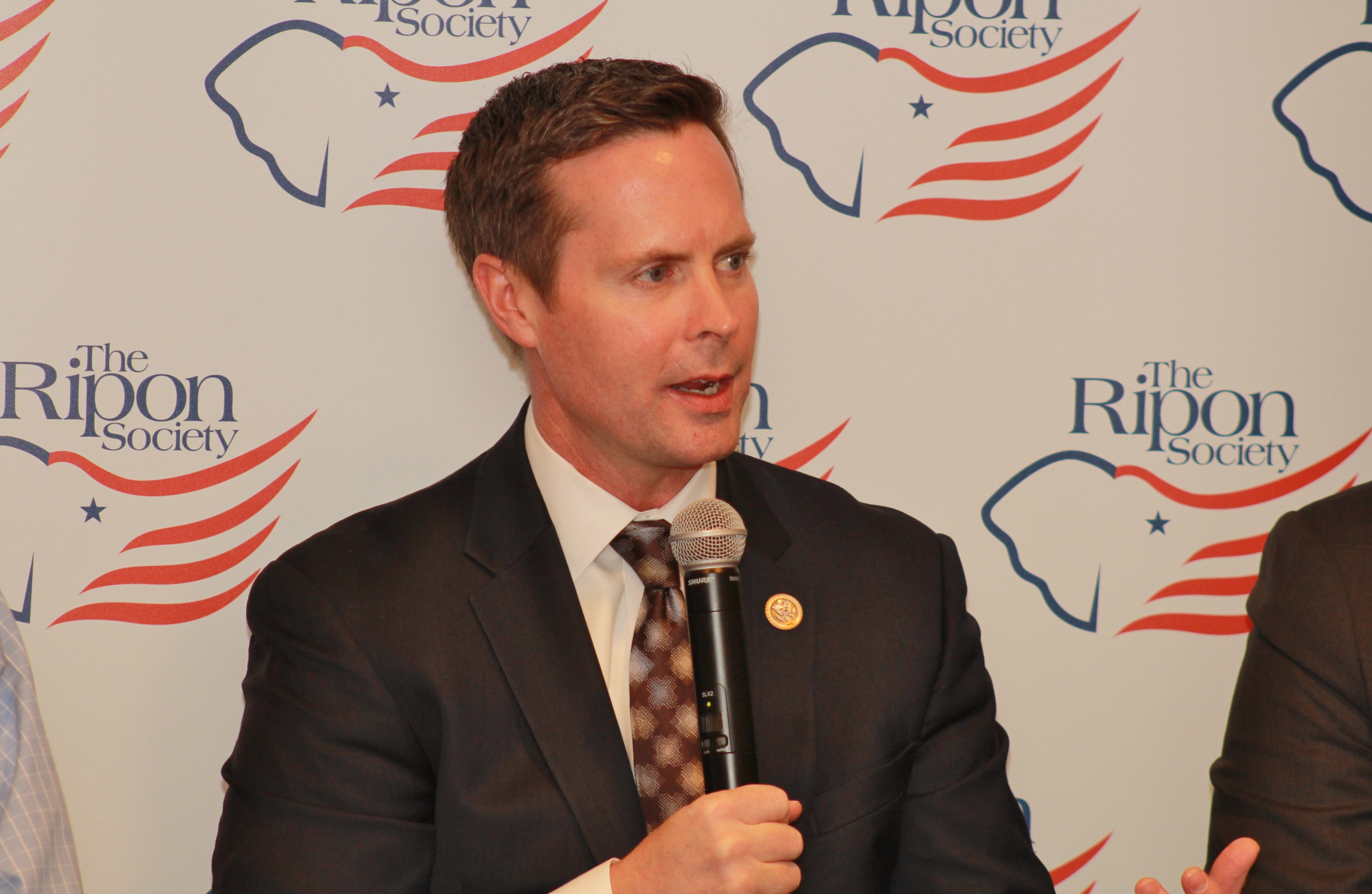 Davis was first elected to the House in 2012. A member of the Committees on Administration, Agriculture, and Transportation & Infrastructure, he took the the reins of the Main Street Caucus in November after the group's first Chairman, U.S. Rep. Pat Tiberi of Ohio, retired.
"We are a group of people that have a wide variety of stances on a wide variety of issues," the Illinois lawmaker stated, in describing the make-up of the Caucus. "It's people like Fred Upton and Jeff Denham and so many of our 74 members that help write good bills on the front end. It's the Main Street members like Fred who gave us the 21st Century Cures Act. I believe that is what stands us as an organization above everyone else. We don't want to affect things on the back end and stop good legislation. We want to make sure we write things on the front end."
Denham agreed, and noted that others are joining the Caucus not just because they want to be part of the solution, but because they want a seat at the leadership table — something, he noted, which Main Street members now have.
"Members are asking to join because they see a caucus that is working together not only to get to 'yes,'" Denham observed, "but also to let the Speaker, when he is looking at all the different caucuses, say 'I've got one here that has 74 members that have voted on an issue to bring it to the floor.' That gives the Speaker the ability to then point to a caucus that is trying to get things done. Every week we have a cross section lunch with the Speaker. Main Street now has a seat at the table, so we can now have a discussion with the other caucuses and with the Speaker to talk about the issues that are important to us."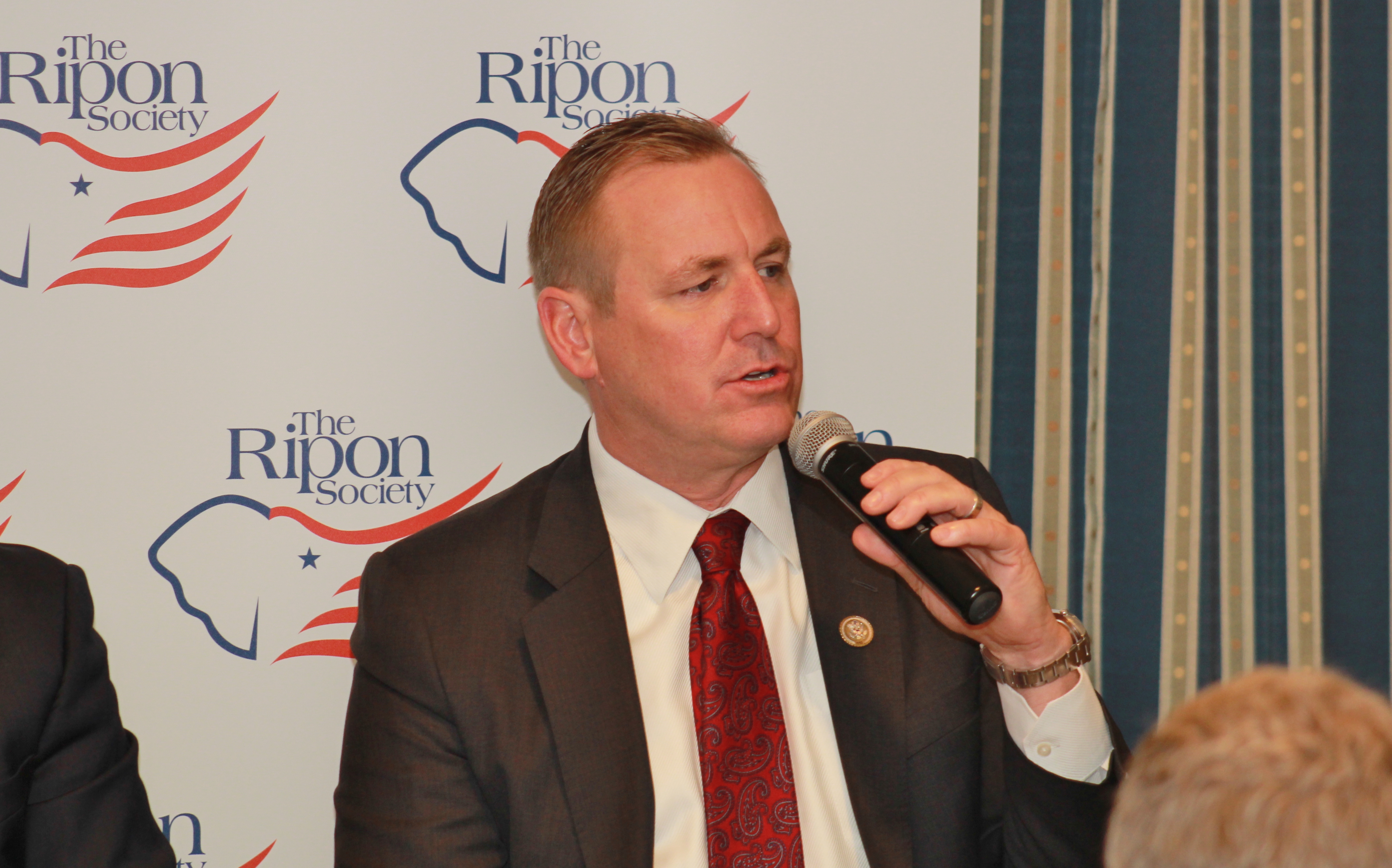 Denham was elected to the House in 2010. A member of the Committees on Agriculture, Natural Resources, and Transportation & Infrastructure, he said Main Street members were "taking a very aggressive role" on a number of key issues, and expressed confidence that the group's influence would continue to grow in the months ahead.
"Immigration and infrastructure are the first two issues that we are taking a very aggressive role on," the he stated. "Immigration in particular — we came out with a set of principles very early on to show where we stood on all the different bills that are coming forward in the House and in the Senate so that we can be united and show that we are ready to pass something on the floor. I am very impressed where our caucus is right now. We continue to not only build membership, but we are building up real steam when it comes to getting real issues to the floor and having conversations with the Speaker about it. Ultimately, I think the record will show at the end of this session that we were in the middle of and pushed for the reforms that actually made it to the President and got signed into law."
Upton shared Denham's sense of optimism, and added that working across the aisle — something he has been doing throughout his career — will be critical to getting something done.
"My first big bill was with a guy in our class by the name of Kweisi Mfume," the veteran lawmaker stated. "The two of us worked on legislation that provided a tax credit for small businesses that had to comply with the Americans with Disabilities Act. It was hailed that year as the most significant piece of legislation impacting small businesses. And I can remember Kweisi coming down to me on the floor and saying, 'Upton, you have ruined my reputation! I don't know that I can get reelected again because I no longer have a zero with the Chamber of Commerce and the NFIB.' So, for me it's always been — whether we have been in the majority or the minority — to work with other members on both sides of the aisle to get things done. That's how we did 21st Century Cures."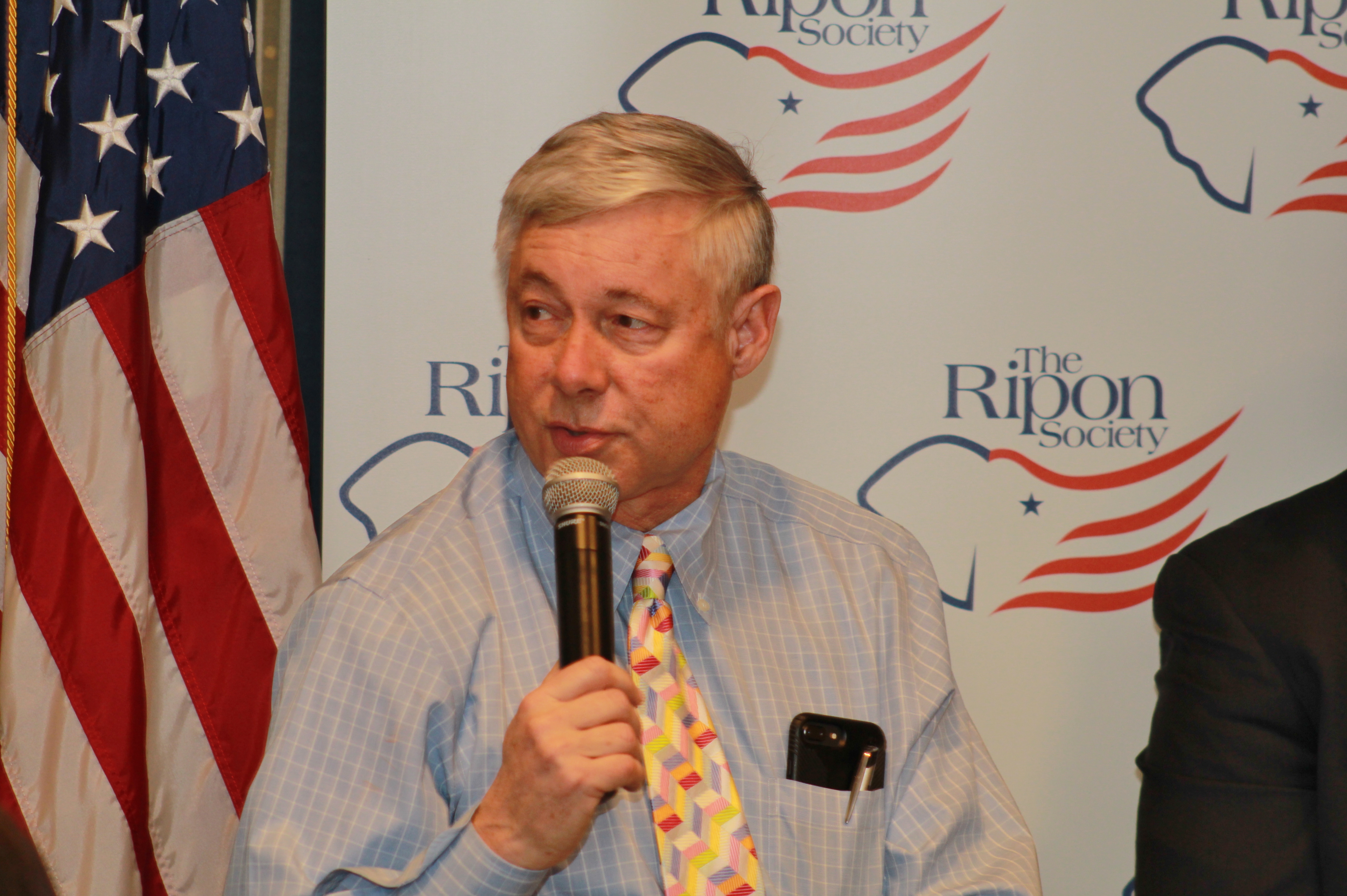 Upton was first elected to the House in 1986. The former Chairman of the Energy & Commerce Committee and current Chairman of the panel's Subcommittee on Energy, he echoed Denham's call for action on immigration reform,. He also decried the recent deportation of a business owner and father of two from Detroit, saying, "We are a better country than that."
"It is a broken system," he said. "It's broken, and doing nothing perpetuates the problem. And I'll tell you, we had a guy deported a couple weeks ago from Detroit — it actually made the national news. He came when he was about four or five years old. He married a American — he came from Mexico. Jorge Garcia. Has two teenage daughters now, ran a landscaping business. Didn't even have a parking ticket. ICE came in, swooped him up and he's gone. He can't even apply to come back for 10 years. We are a better country than that. We really are. For these folks that call whatever we do amnesty, it is not. We need to fix the problem.
"That's why this group and others have worked very hard on an alternative that we think can pass. It's bipartisan. We are working with the Senate. You know, the President, when he talked about immigration last fall, said, 'Congress, I am tired of these executive orders. I am going to give you six months.' Well, six months runs out on March 5th. And he was right. We need to fix the problem. But guess what? We have two full legislative days between now and March 5th. So the rubber is going to meet the road. I am hoping that the Senate can do something. But we are going to be prepared. It is called what Rodney said — governing."
Following their remarks, the three Main Street leaders took a number of questions, including one about the legislative priorities the House is likely to tackle between now and the end of the year.
"I think that infrastructure is probably one of the areas that we will tackle," Davis stated. "But we can't forget about some mom and pop issues that are important to our members, especially in suburban districts. Issues like the opioid crisis, college affordability and student loan debt. And also cancer research and pediatric cancer research. Simple bills which have true bipartisan support that we hope that we can convince our leadership team to get across the finish line."
Denham also pointed to infrastructure as a top priority, saying for his home state, it was not just about shoring up aging highways and ports. It was about solving California's water crisis, as well.
"We are off to a good start after getting tax reform and getting this funding bill done," Denham declared. "But the next job is getting infrastructure. I can tell you from a House perspective that there is nothing more important not only to our committee on T&I, but to the Majority Leader. This is our opportunity to solve our water crisis in California. So we take this infrastructure bill very, very seriously. It is not just about highways and ports. Those are all important infrastructure issues. But there is nothing that has been more important in our entire career than water storage in California. That's why I am so confident we are going to get it done."
To view the remarks of Davis, Denham and Upton before The Ripon Society breakfast discussion last Thursday morning, please click on the link below:
The Ripon Society is a public policy organization that was founded in 1962 and takes its name from the town where the Republican Party was born in 1854 – Ripon, Wisconsin. One of the main goals of The Ripon Society is to promote the ideas and principles that have made America great and contributed to the GOP's success. These ideas include keeping our nation secure, keeping taxes low and having a federal government that is smaller, smarter and more accountable to the people.