Conaway, Lucas & Thompson Discuss the Importance of Passing a Farm Bill this Year
WASHINGTON, DC – With a new vote on the Farm Bill set for next month, The Ripon Society held a breakfast discussion last Thursday with three leaders in the agriculture debate, who discussed the importance of farmers to America and why it is critical to reach agreement on a plan that will support them both in good times and bad.
The leaders were: U.S. Rep. Mike Conaway (TX-11), who serves as Chairman of the House Agriculture Committee; U.S. Rep. Frank Lucas (OK-3), who previously served as the panel's Chairman and authored the last Farm Bill that was signed into law; and U.S. Rep. Glenn 'GT' Thompson (PA-5), who serves as Vice Chairman of the Committee and also Chairs the Subcommittee on Nutrition.
Conaway kicked off the discussion with one of the most fundamental but too often forgotten points of the agriculture debate — namely, that because of America's farmers and ranchers, the American people enjoy some of the most affordable food in the world.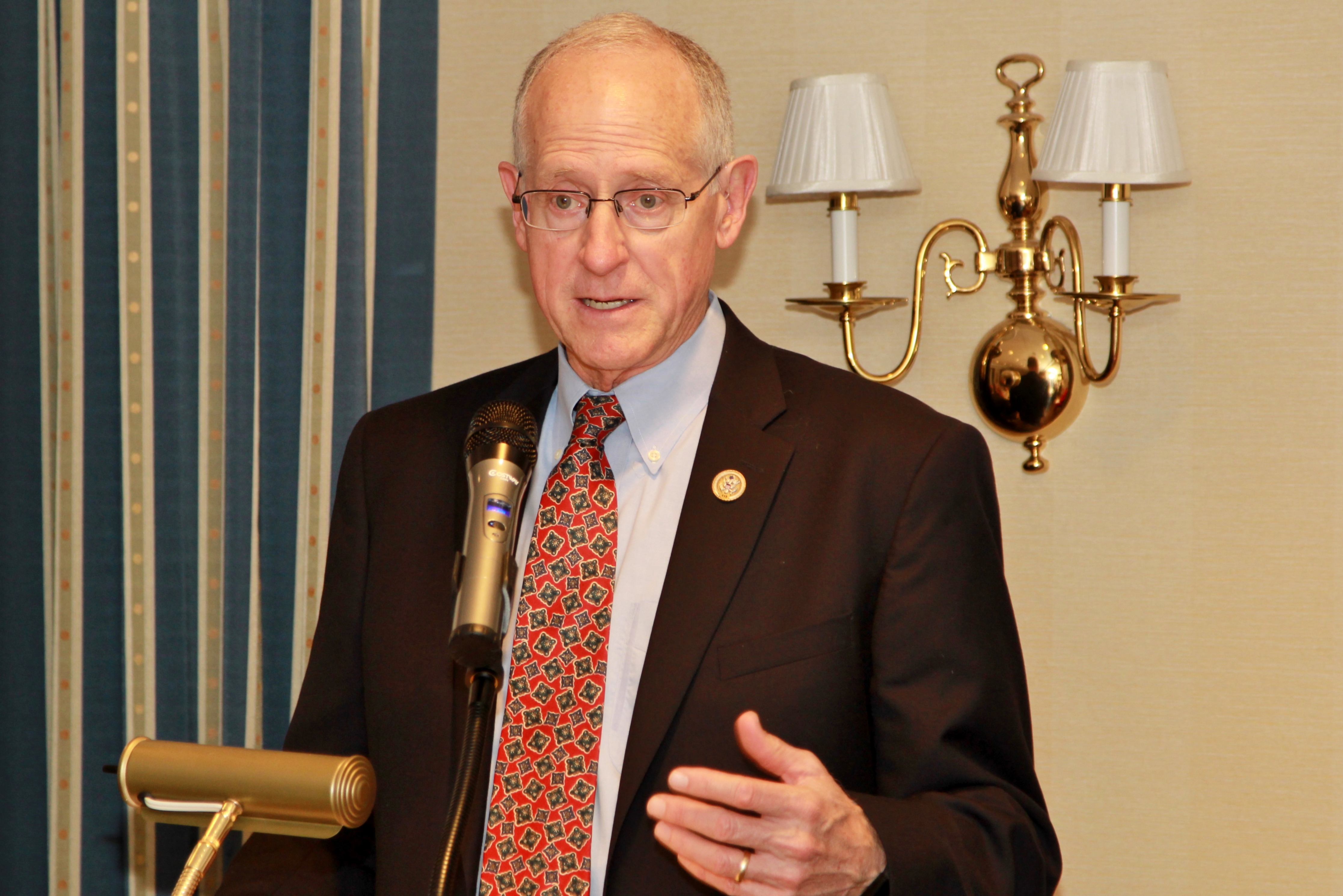 "This breakfast this morning costs less than anywhere else in the world," the Texas Republican stated. "And the reason for that is that our farmers produce for the American consumer the most affordable food supply in any developed nation in the world. It's because of their hard work and their risk taking.  But it's also because of a safety net that not only helps them during hard times, but that we need to keep in place."
"Who in here has suffered a 50 percent drop in net income over the past five years?  Most farmers have.  There have been hard times for production agriculture. When Frank wrote the Farm Bill in 2014, times were good. They had good yields, good rain. Crop commodity prices were really good. Immediately after he got his bill signed, though, commodity prices tanked. They've been going down for the past five years, and there is no prospect that they're going up. So we have got to have good agricultural policy in place."
Lucas agreed, and discussed how the challenges that Conaway is facing today as Chairman are different than the challenges he faced when he served as Committee Chairman between 2011 and 2015.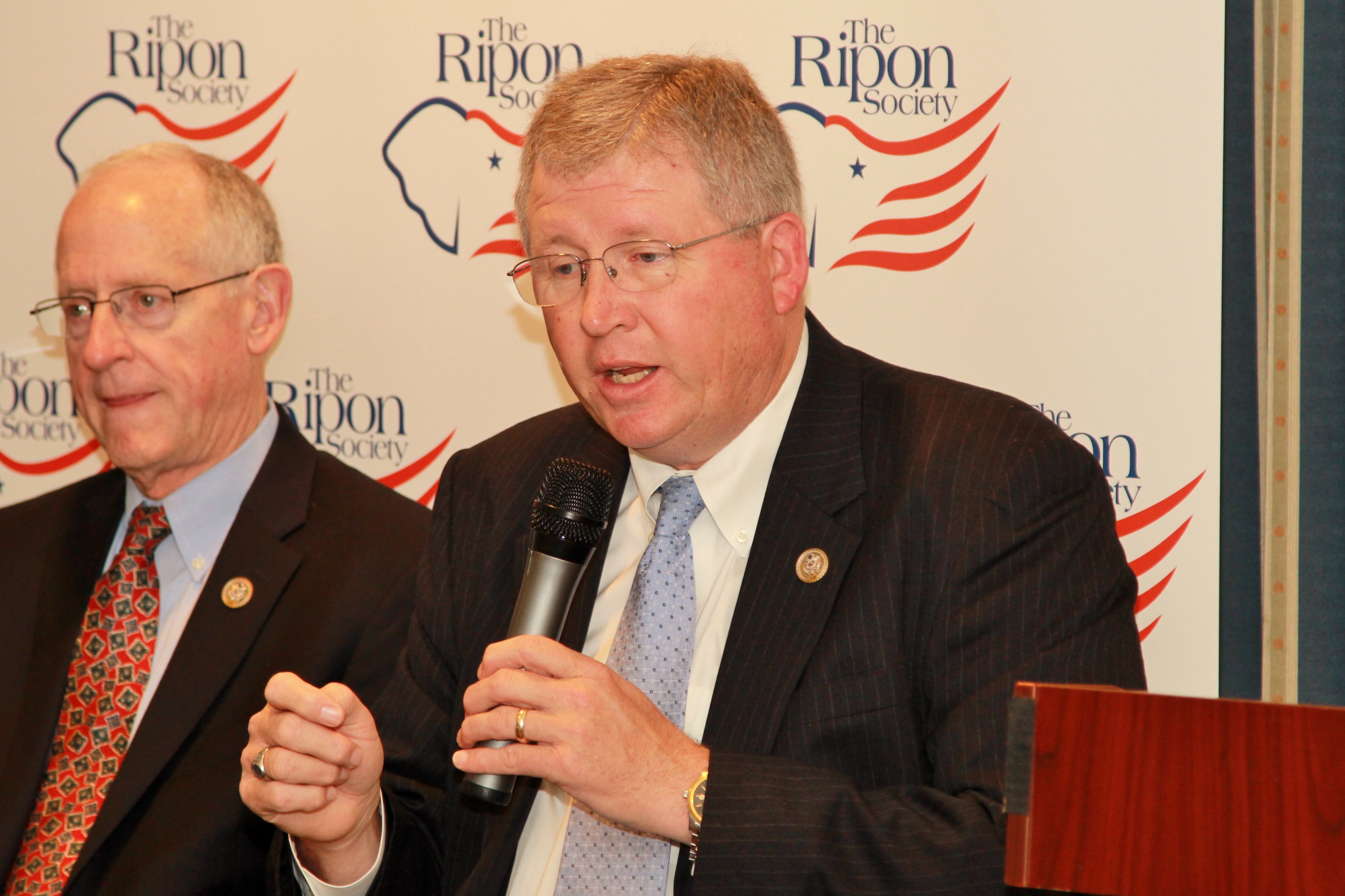 "I would suggest to you that one of the biggest problems my successor has faced is slightly different than the problems I faced," he stated.  "The assault in '12 and '13 and '14 was going at Ag policy. Chairman Conaway is kind of in a drive-by shooting. He is caught up politically in a situation — in my opinion, for what that's worth — because of this struggle over immigration.  Our moderate friends are on the verge, they say, of successfully forcing a vote using a discharge petition. 'On the verge of,' is the key phrase. My very conservative friends are infuriated by that, and are trying to push back.  So they have reached out and grabbed the one bill that our Speaker has a legacy item in that's on the floor now."
"The Speaker is very, very focused on the work and education requirements in SNAP, which is good policy.  But our Freedom Caucus friends has figured out that's the Achilles heel to go after him. So once again, we're caught up in a struggle where the Committee has done good work. In normal times, it would be a bill that would go through with ease.  But because the Democrats realize that this is a very competitive November — and because they view work and educational requirements as an issue more difficult for them to handle within their base — they won't support it. We're being jammed over other issues that are irrelevant to us, so it's going to be for a wild, wild June."
Thompson concurred, and offered his own perspective on the Farm Bill debate.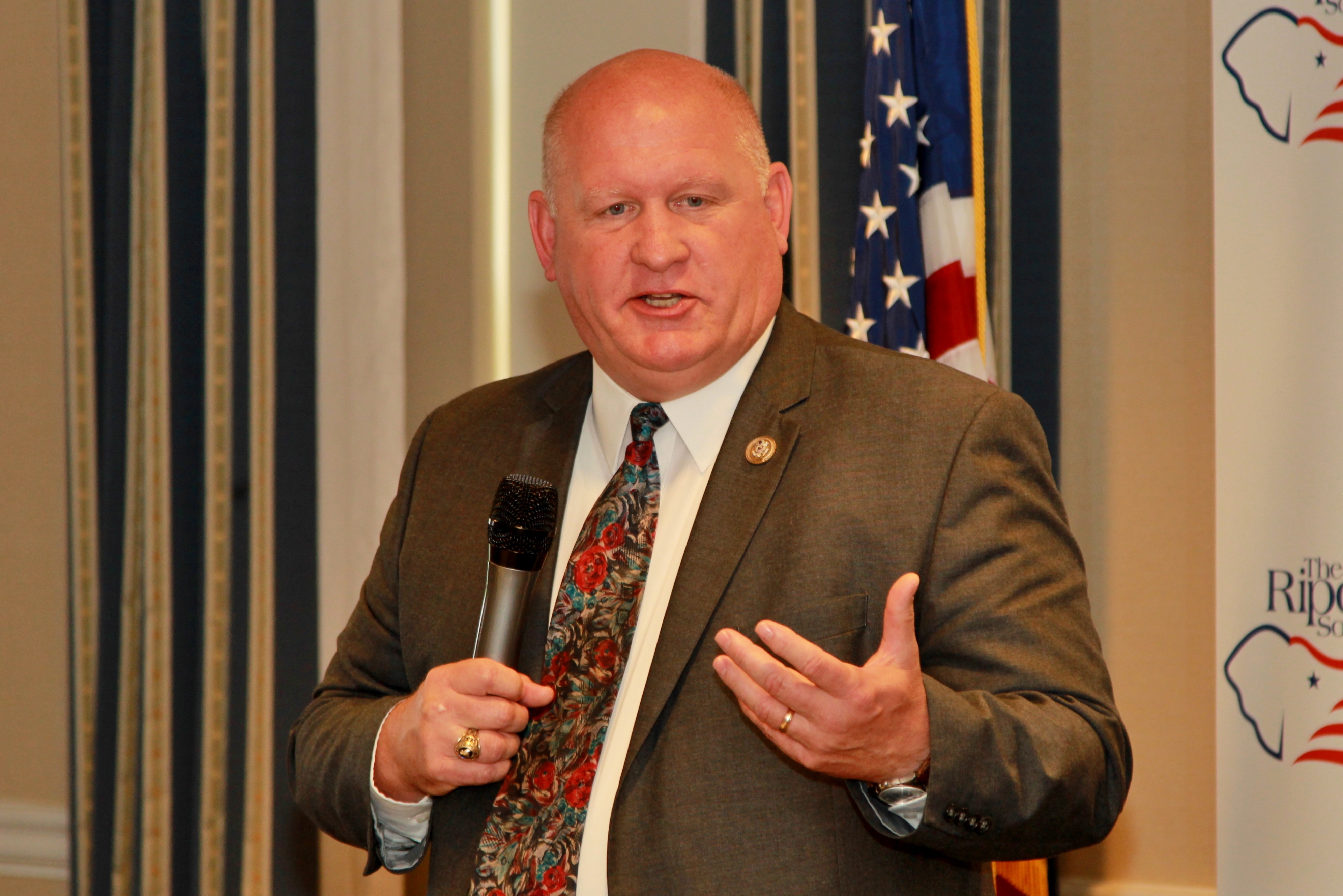 "I've been through two Farm Bills," the veteran lawmaker stated.  "They've both been good experiences, and this Farm Bill has been very transparent."  Referring to the Committee's work on SNAP, he noted that the panel has had "over 80 witnesses and close to two dozen hearings over the course of almost four years. It's been a great transparent process. The provisions that are in there are really designed to be transformational. The purpose of the nutrition title is not to sustain the cottage industry of folks who provide it. It's not to sustain the bureaucracy behind it. The purpose of the nutrition title is to provide food security — to provide a pathway to food security. And we've done that in some pretty incredible ways."
Thompson then turned his attention to the effort to include work requirements for able-bodied Americans as a condition of participating in SNAP
"These are individuals between the ages of 18 and 59," he said, referring to those who will be affected. "These are work capable people, and we want them to have food security. We want them to have SNAP benefits. But at the same time, if you really want to provide someone true long term ultimate food security, you need to give them a pathway to opportunity."
"I don't think we could have done this in the last Farm Bill because we were in the middle of tremendous unemployment at that point.  And that's the beauty of 2018 right now … A month ago, we had six and a half million jobs open. Between the peeling away of regulations and the Tax Cuts and Jobs Act, we are exponentially increasing the number of jobs, and there's a skills gap today.  So the timing for the Farm Bill is just absolutely perfect."
To view the remarks of Conaway, Lucas and Thompson before The Ripon Society breakfast discussion last Thursday, please click on the link below:
The Ripon Society is a public policy organization that was founded in 1962 and takes its name from the town where the Republican Party was born in 1854 – Ripon, Wisconsin. One of the main goals of The Ripon Society is to promote the ideas and principles that have made America great and contributed to the GOP's success. These ideas include keeping our nation secure, keeping taxes low and having a federal government that is smaller, smarter and more accountable to the people.