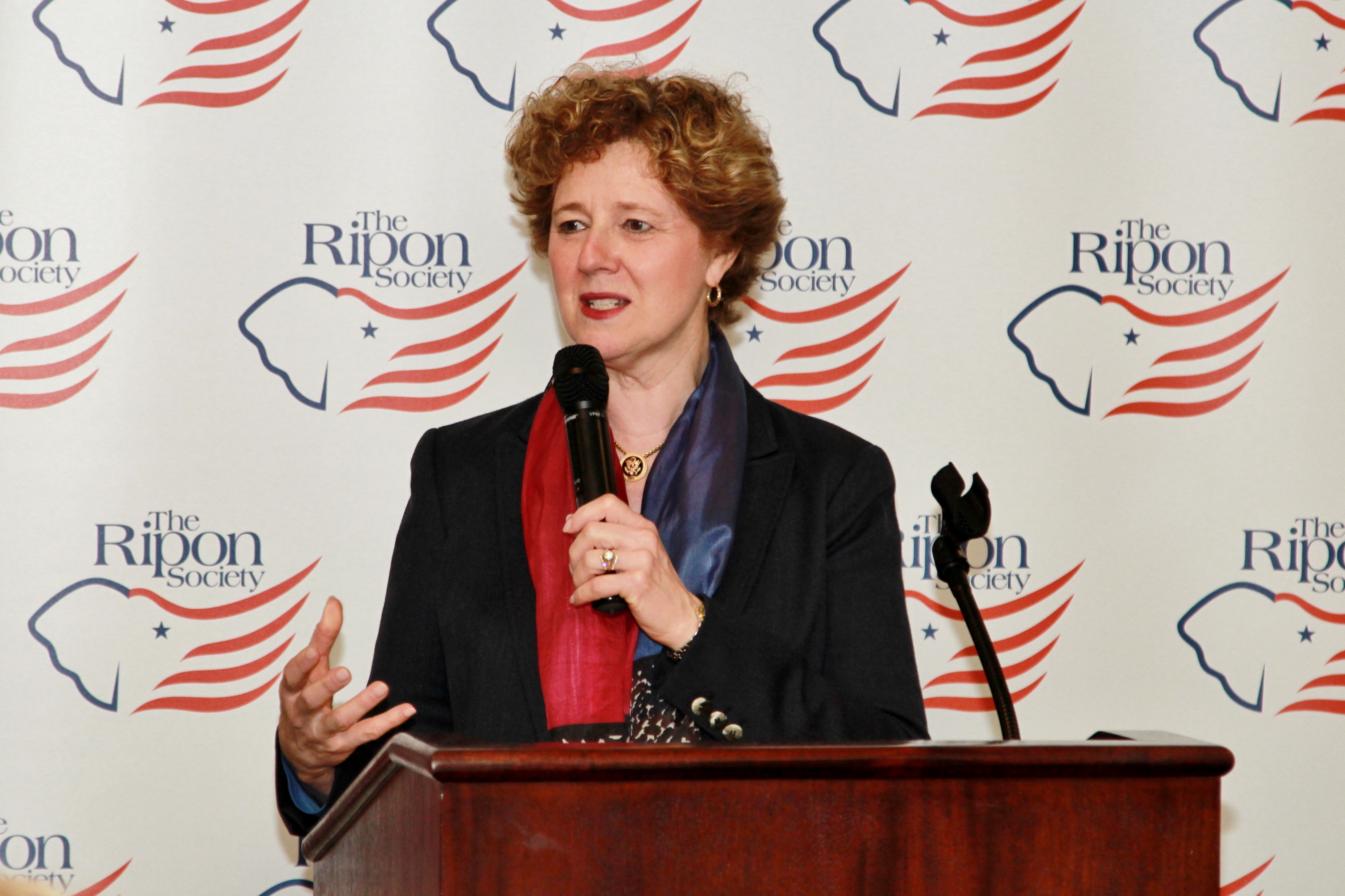 Brooks Leads Effort to Prepare U.S. for Pandemic Threats
WASHINGTON, DC – U.S. Rep. Susan Brooks (IN-5) appeared before a breakfast meeting of The Ripon Society yesterday morning to discuss the effort she is spearheading to make sure the U.S. is prepared for pandemic threats, and the exercise she took part in earlier this week that was designed to help policymakers achieve that goal.
"It was an incredible exercise of an incident involving a parainfluenza found in Germany and Venezuela," she said of the daylong event, which was called Clade X and sponsored by the Johns Hopkins School of Public Health.  "I will tell you that within a few short months of the first diagnosed case – and Johns Hopkins gave us what would be accurate modeling — there were more than 50,000 deaths in the United States and about a half billion deaths around the globe.
"We were tasked with advising the President on things like, 'Do we appoint a czar?' because all of these different agencies were sitting around the table coming together only every couple of weeks.  And a governor wanted to impose a travel ban.  We were focused on things like how you convince the American public that travel bans really aren't effective.  There is no vaccine for this parainfluenza. We have little to no relationship with Venezuela, so the question was whether we should send 4,500 troops into the country.  We decided against it."
Brooks serves as Co-Chair of the bipartisan Congressional Biodefense Caucus, a group of over 50 members of the House which she formed with Democratic Congresswoman Anna Eshoo (CA-18) in February of this year. She credits former Congressman and FBI agent Mike Rogers (MI-8) with sparking her interest in the issue after she was elected to the House in 2012.  She also credits George W. Bush for the steps he took as President to begin to prepare the world for some of the global pandemic threats being seen today.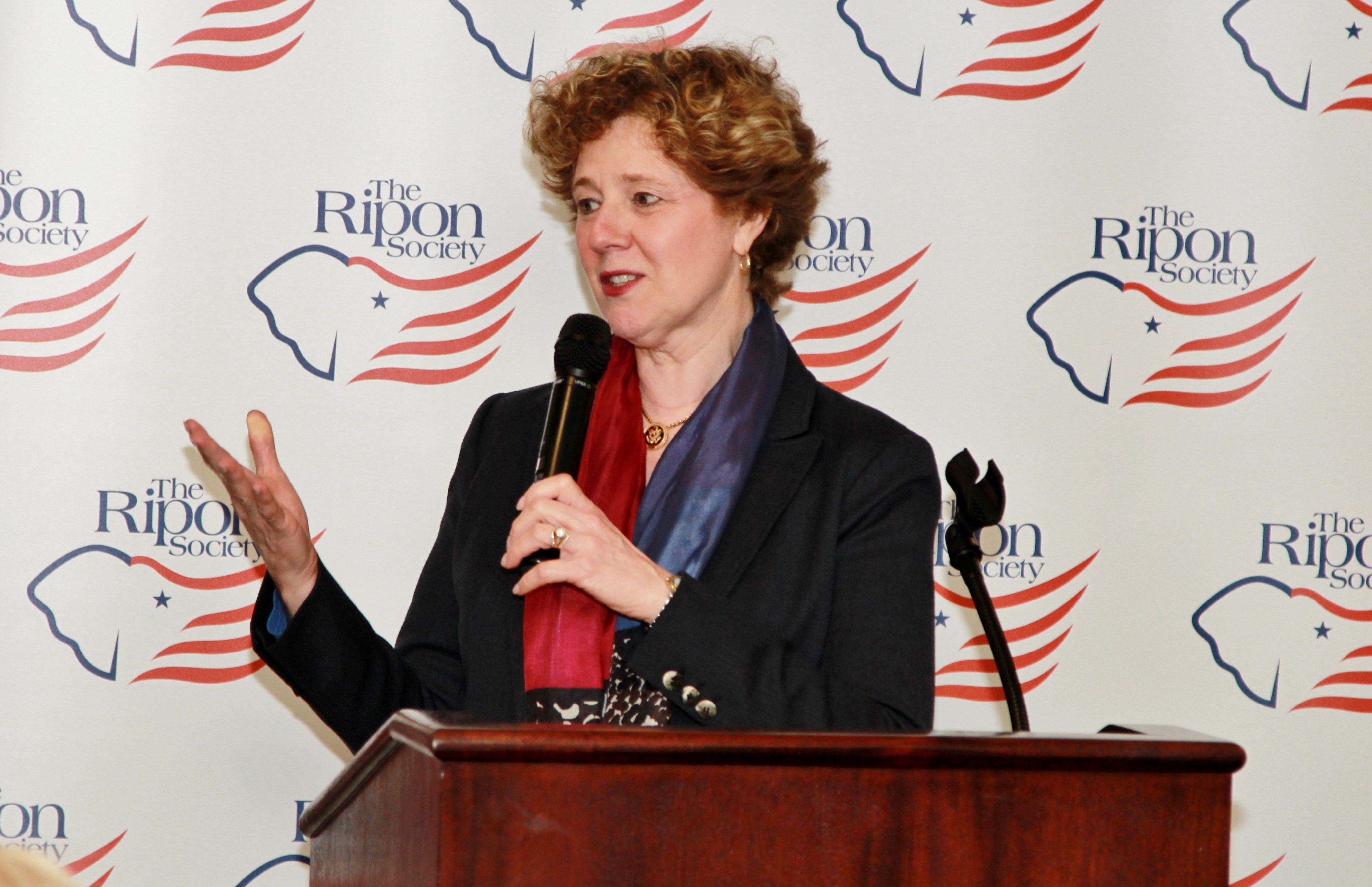 "In many ways, we have been very lucky," the Indiana lawmaker observed.  "When Ebola hit Western Africa, it was in large measure because of things like PAHPA (the Pandemic and All-Hazards Preparedness Act) and PEPFAR (the President's Emergency Plan for AIDS Relief) and what the Bush Administration had done to stand up the health readiness of the continent that we were able to tamp down the spread of the Ebola virus, which we still don't have a vaccine for.  Let's keep that in mind … these are the types of things that, quite frankly, no one wants to think about except for the people in this space that do think about it."
Brooks then proceeded to cite some additional reasons PAHPA should be reauthorized and some of the positive things that have occurred since the program was established in 2006.
"Thirty four medical counter measures have been approved and licensed by the FDA," she stated. "Fourteen products have been placed into strategic national stockpiles around the country, which is not very many. Twenty three vaccines, anti-viral devices and diagnostics to address the risk of pandemic have been supported by BARDA (the Biomedical Advanced Research and Development Authority.)  Twenty-seven medical counter measures are supported by what's called Project Bioshield, including products to deal with smallpox, anthrax, botulism, radiological/nuclear/chemical attacks… Let me just tell you, when we have chemical attacks by Assad supported by Russia and Iran, there are serious things that could happen in this country.
"There are more than 200 countermeasure candidates in the development pipeline, and more than 190 academic institutions and private sector companies have partnered with BARDA.  That is awesome. However, we don't give them the long-term assurances that they need because the United States government is the only client … These are products that nobody really wants.  But we know we need them.  What we have not done is create the long-term funding to give these companies and their investors the assurances they need that someone's going to buy these products."
Brooks concluded her remarks by recalling the flu pandemic that infected 500 million people around the world in 1918, and the possibility that, 100 years later, such an outbreak could happen again.
"We wonder, "Could this really happen?" she asked.  "Well, think about it — our own government labs have been lax in how they have managed some of our most dangerous products.  We've all heard  about the hearings in the past on that. Think about the fact that countries like Russia have some of these materials. This is the century of biology, and this is the century where — through technology — cells can be changed and mutated to ways that we've never seen before.
"This is what companies that work in this space are constantly thinking about. How can we create a platform that can be maneuvered quickly and changed quickly to create a vaccine as fast as possible? Then you've got to have the manufacturing sector set up to roll and to be ready to produce these vaccines. Then you got to have enough syringe production. You have to have enough gloves and masks and protective gear. All of these things are things that no one wants to think about, except those who are in this space.  I'm really proud to be a part of it."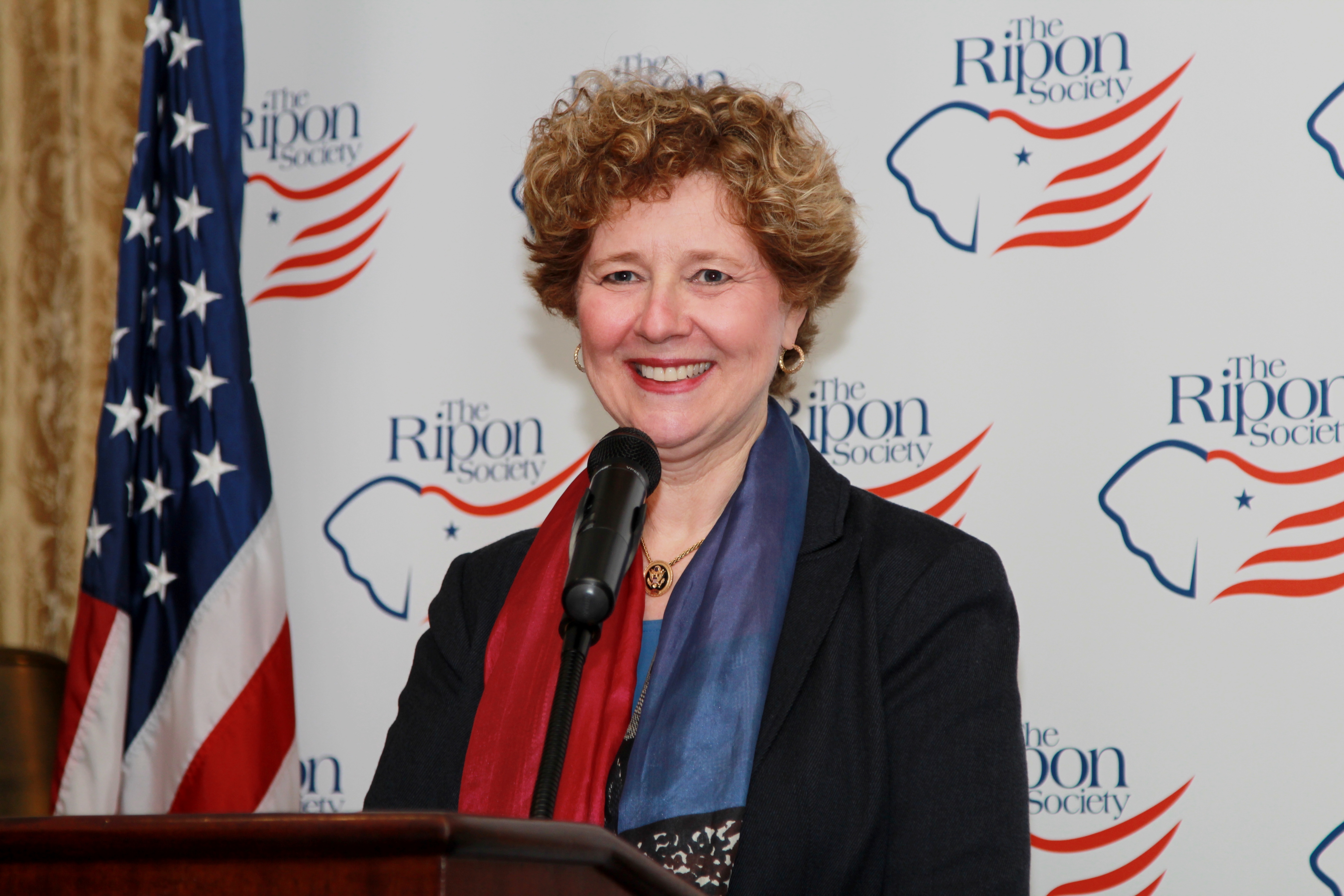 The Ripon Society is a public policy organization that was founded in 1962 and takes its name from the town where the Republican Party was born in 1854 – Ripon, Wisconsin. One of the main goals of The Ripon Society is to promote the ideas and principles that have made America great and contributed to the GOP's success. These ideas include keeping our nation secure, keeping taxes low and having a federal government that is smaller, smarter and more accountable to the people.