Davis and Kilmer Work to Promote Civility & Bridge the Partisan Divide
WASHINGTON, DC — Republican Representative Rodney Davis (IL-13) and Democratic Representative Derek Kilmer (WA-6) appeared yesterday morning before a breakfast meeting of The Ripon Society and Franklin Center for Global Policy Exchange, delivering remarks about the need for bipartisanship in Congress and the effort to modernize the operations of the Legislative Branch.
Since first coming to Congress in 2013, both Congressmen have built reputations on both sides of the aisle as forward-thinking leaders who prioritize cooperation and respect over obstruction and incivility.  To that end, Davis kicked off the discussion by recognizing not only the efforts of his host to achieve these same goals, but the work of his colleague in this important area, as well.
"The Ripon Society and what you all do to further civility — I want to say thank you," the Illinois lawmaker stated.  "It allows people like Derek and me to be able to have others back us up when we say, 'No, it's not always fighting about things out here. Let's actually work to get things done.'   I also want to thank Derek … You know, I usually come to events like this and I'm never with anybody who's deemed more bipartisan than me — until today.
"Derek is ranked number 34 on the Lugar Center ranking of bipartisanship, and I am number 40.  I bet you also didn't know that 70 percent of the bills that were passed in the last Congress and signed into law were considered bipartisan. That's the highest level in 20 years.  In today's environment, who would have thought that?"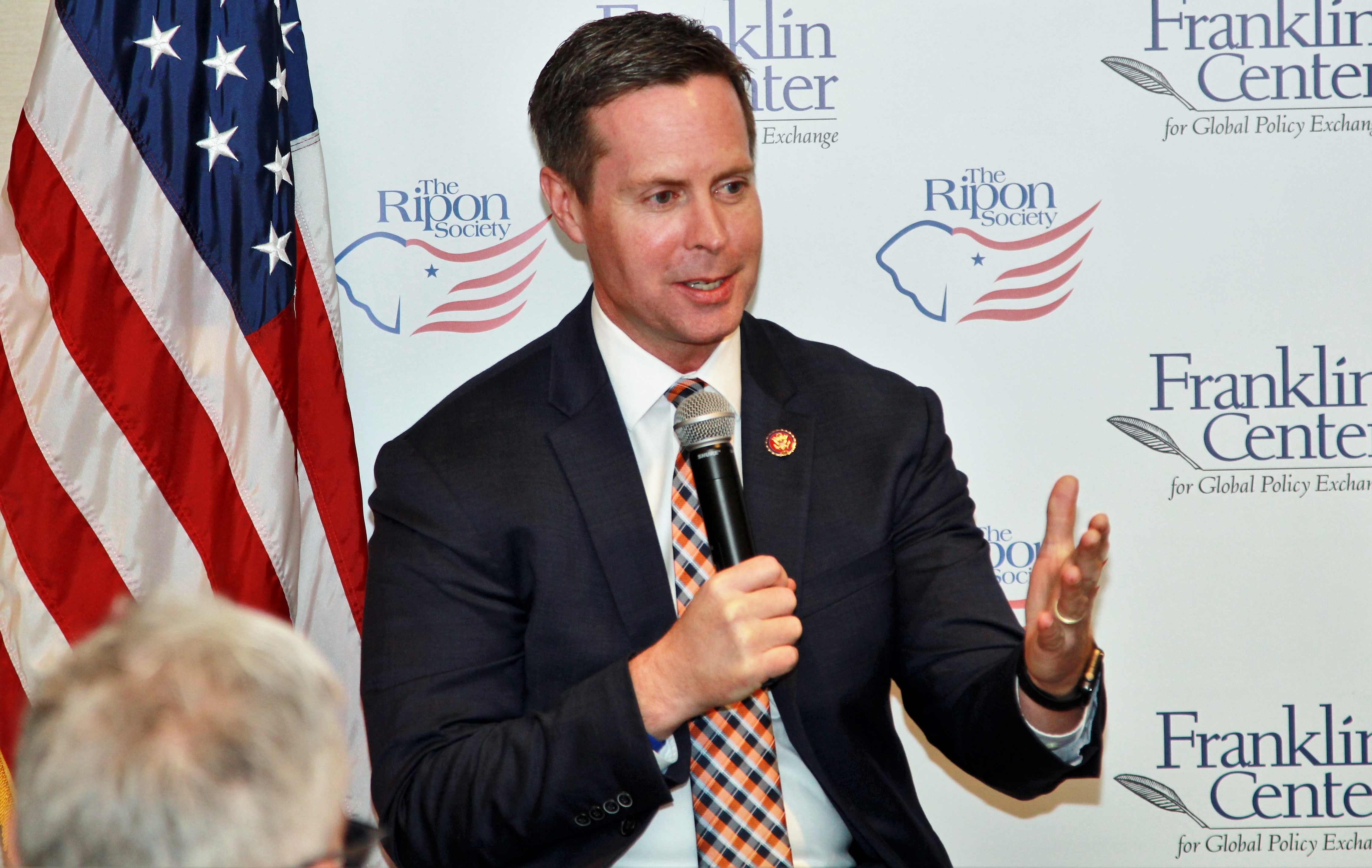 Davis serves on the Committees on Agriculture and Transportation & Infrastructure, and is the Ranking Republican on the House Administration Committee, as well.
"As a Republican," he declared, "it's very frustrating to me to see many on our side judge how they're going to react to a piece of legislation based upon watching Sean Hannity or reading Ann Coulter's tweets. That's not the Republican Party that I know out here in Washington DC, and it's also not the Democratic Party that Derek knows, I'm sure."
"We've got to spread the message of how we as Republicans and Democrats actually like each other," he stated. "We can debate the issues at hand – that's what our country was founded upon. But in the end we've got to come together with that principled compromise."
Kilmer agreed.
"I have a lot of admiration for his willingness to work across the aisle," Kilmer said of his Republican colleague from the Midwest. "Oftentimes, that's a scary proposition given today's politics. It can be a not-particularly-safe place to sit. Being willing to work across the aisle is, I think, something that folks need to be more open to."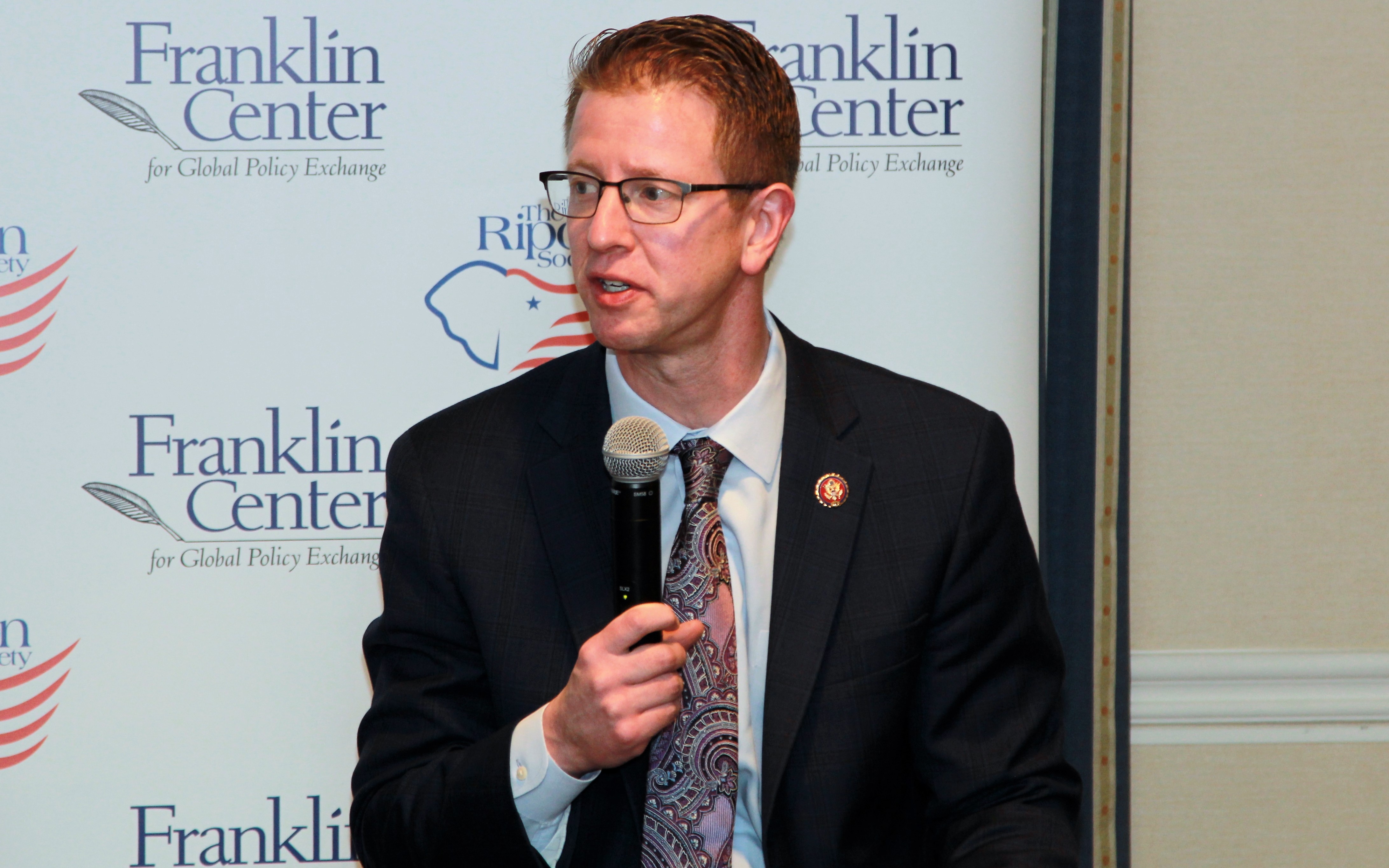 Kilmer serves as Vice Chairman of the House Appropriations as well as Chairman of the New Democrat Coalition.
"That's a group that gives me hope," Kilmer said of the New Democrats. "I've been somewhat expressive about the notion that you can't be fiscally responsible, supportive of private sector job growth, willing to work across the aisle, and be a Democrat. I think is something that more Democrats need to speak out and say, 'You can do those things. You can be those things.'
"We have a coalition now of 101 members in the New Democrat Coalition who I think aspire to that. We call ourselves the New Dems because it's a group that's trying to look at old problems through a new lens when it comes to economic policy."
Following their remarks, Davis and Kilmer took a number of questions, including one about the newly-established Select Committee on the Modernization of Congress, which was formed to study and develop recommendations on a broad scope of issues to modernize Congress including the use of technology, staff recruitment, diversity, retention, and rules and procedures to promote a more efficient Congress.
Kilmer, who has been appointed Chairman of the Select Committee, responded first and pointed to one of the key areas the panel plans to look at – the recruitment and retention of talented personnel.
"There is not a single position in the United States House of Representatives with a median tenure of longer than four years," he stated. "You've seen just tremendous turnover. I think that erodes authority to both the Executive Branch and to external stakeholders when there's not enough internal capacity."
Davis, who was also appointed to the Select Committee, concurred, and pointed to another area he believes the Committee should examine — technology.
"We've got to do a better job," he declared.  "Telecommunications shouldn't be that difficult. Internet access in District offices and interoperability should not be as difficult as it is. These are the nitty gritty issues that Derek and I are going to get into that aren't going to excite anybody and never get into the media, but we need your help once they come out because we will have a very thoughtful approach to fix it."
To view the remarks of Davis and Kilmer before The Ripon Society breakfast discussion yesterday morning, please click on the link below:
The Ripon Society is a public policy organization that was founded in 1962 and takes its name from the town where the Republican Party was born in 1854 – Ripon, Wisconsin.  One of the main goals of The Ripon Society is to promote the ideas and principles that have made America great and contributed to the GOP's success.  These ideas include keeping our nation secure, keeping taxes low and having a federal government that is smaller, smarter and more accountable to the people.
Founded in 1978, The Franklin Center for Global Policy Exchange is a non-partisan, non-profit 501(c)(3) organization committed to enhancing global understanding of important international issues.  The Franklin Center brings together Members of the U.S. Congress and their international parliamentary counterparts as well as experts from the Diplomatic corps, foreign officials, senior private sector representatives, scholars, and other public policy experts.  Through regular conferences and events where leading international opinion leaders share ideas, the Franklin Center promotes enlightened, balanced, and unbiased international policy discussion on major international issues.