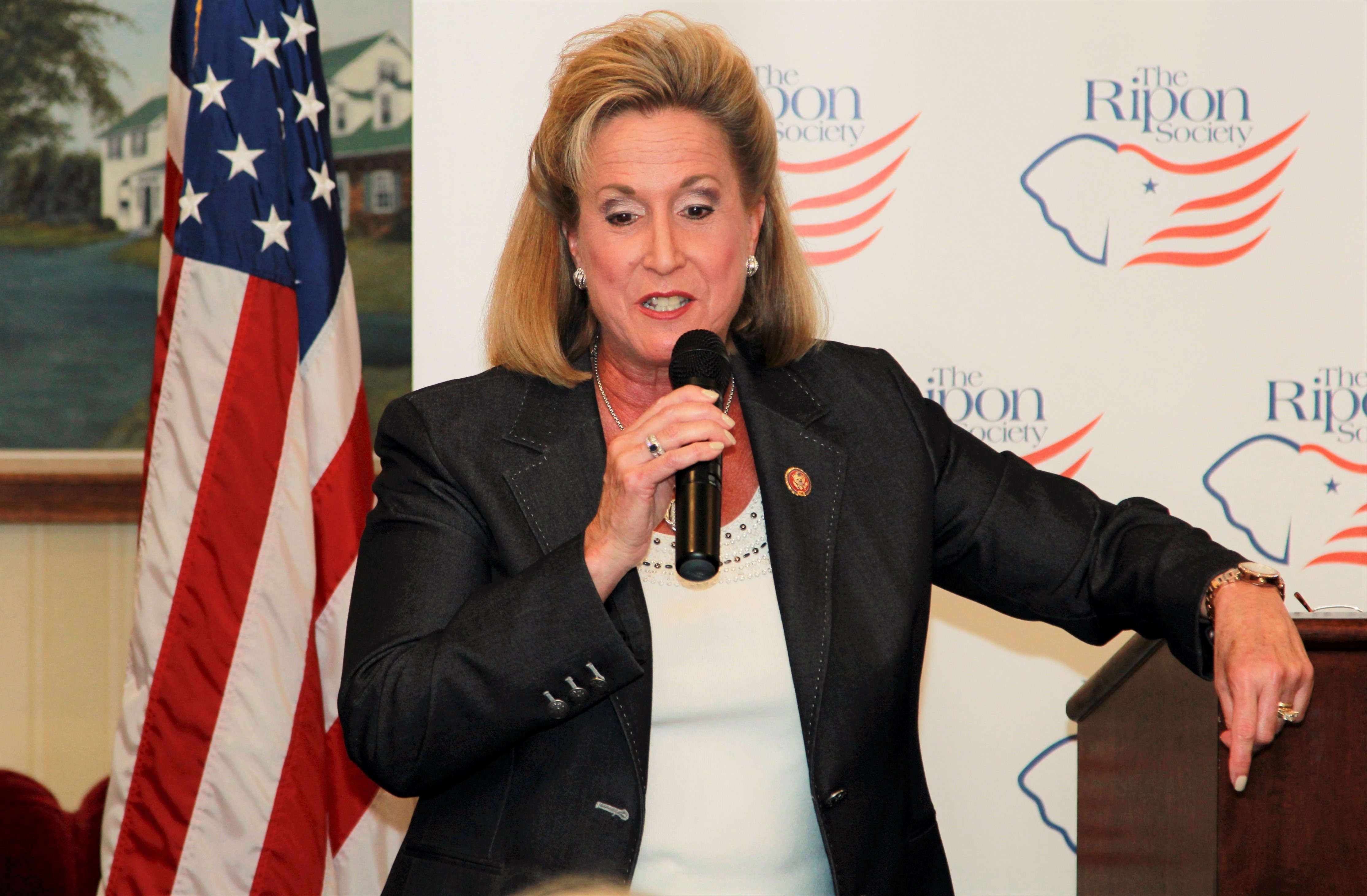 Wagner Leads GOP Effort to Elect More Women & Win Back the Suburban Vote
WASHINGTON, DC – With only 13 women serving in the House Republican Conference and Republican support in America's suburbs at or near an all-time low, The Ripon Society held a breakfast discussion yesterday morning with a leader who is trying to reverse these trends and put the GOP in a position to retake their House majority in 2020.
The leader is Congresswoman Ann Wagner.  Elected to the House in 2012 from the 2nd District of Missouri just outside of St. Louis, Wagner has spent the better part of the past six years trying to recruit more women to run for Congress on the Republican ticket.  Earlier this year, she also launched the Suburban Caucus, a group of House members who will focus on solving some of the challenges that suburban American families face in their daily lives.
Wagner talked about the importance of the Suburban Caucus in her appearance yesterday morning.  She opened her remarks, however, by talking about how important women are in the American electorate – and how the current GOP Conference does not reflect that fact.
"Women make up 53-55% of the electorate," Wagner stated.  "We make most decisions dealing with the household.  We make the education decisions. We make the health care decisions – for ourselves, and usually for our spouses, for our children.  And believe or not, if you speak to anybody in the arena of Medicare, they will say that a large percentage of the time they are speaking with daughters or a daughter-in-law. So that's just the beginning of it."
"We have to do a better job as a party.  I am honored to work with the hardworking conservative women of our conference. They are fighting to build a better next generation.  We may be few, but we are mighty. But right now, we're on roller skates. I am the Vice Ranking Member of the Financial Services Committee, and the only Republican woman on that committee. I am also the Vice Ranking Member of the Foreign Affairs Committee, and the only Republican woman on that committee, as well.  We've got to do a better job."
Nowhere is this truer than in America's suburbs.  In fact, of the 41 Congressional districts that flipped from Republican to Democrat last fall, 38 were suburban.
"The numbers are daunting," Wagner said matter-of-factly.  "There were two suburban seats that survived this last election. We lost 41 seats total." Pointing out that Republicans lost not only suburban women, but suburban men and independents, as well, Wagner added:  "We have to do more to reach out to our suburbs."
That is why she launched the Suburban Caucus this past March, she stated, and why Caucus members are working on an agenda they hope to release later this year.
"We've got about 30 to 35 members right now," she revealed.   "Most of these members have some piece of suburbia. They may have some of rural America too.  But they've got a piece of suburbia and they care about these issues and they want to be addressing these issues. We're now dividing into working groups – about six task forces and working groups – and putting legislation together that includes everything from promoting flexible college and lifelong learning opportunities to affordable housing and utility costs.  These are issues that they're talking about."
One other important part of that agenda will likely be paid family leave.  To that end, Wagner introduced a plan earlier this year that would create a voluntary option for paid parental leave by allowing parents to use a portion of their Social Security after the birth or adoption of a child.
"When I had my third child and didn't have any maternity leave," the Missouri lawmaker and mother of three stated, "I would have loved to have taken an advance on my Social Security for several months. And you know what?  Now that I'm 56, I would have paid it back.  It is wrong that we are the only country in the industrialized world to not offer some kind of paid family leave."
"We need to at least have something to stand on because our suburban areas are only growing and this party cannot afford to kick the suburbs to the curb.  We have got to start to do something to reach out and make a difference."
Wagner concluded her remarks by returning to the topic on which she began – the decline in the number of Republican women serving in the House, and the effort she and others are leading to reverse that trend next year.
"We've got Susan Brooks heading up recruitment at the NRCC," Wagner said.  "Elise Stefanik has stood up her PAC and is working tirelessly with a lot of outside groups to also bring in women recruits. And I'm always kind of the go-to at the end of the day. I met with two yesterday and we have more next week.  I got behind Joan Perry in North Carolina when it was a 17-way race. I put my money where my mouth is, and I put it in the primaries."
"We help them with resources, with a template, with a guide – a how-to. We give them whatever we can.  But we've got to get them out of the primaries. That's been our most difficult challenge to be honest. And it shouldn't just be in the suburbs.  I'll tell you – we've got about 135 to 140 potential candidates right now that we are talking to.  I feel like we've just begun. They're coming out of the woodwork."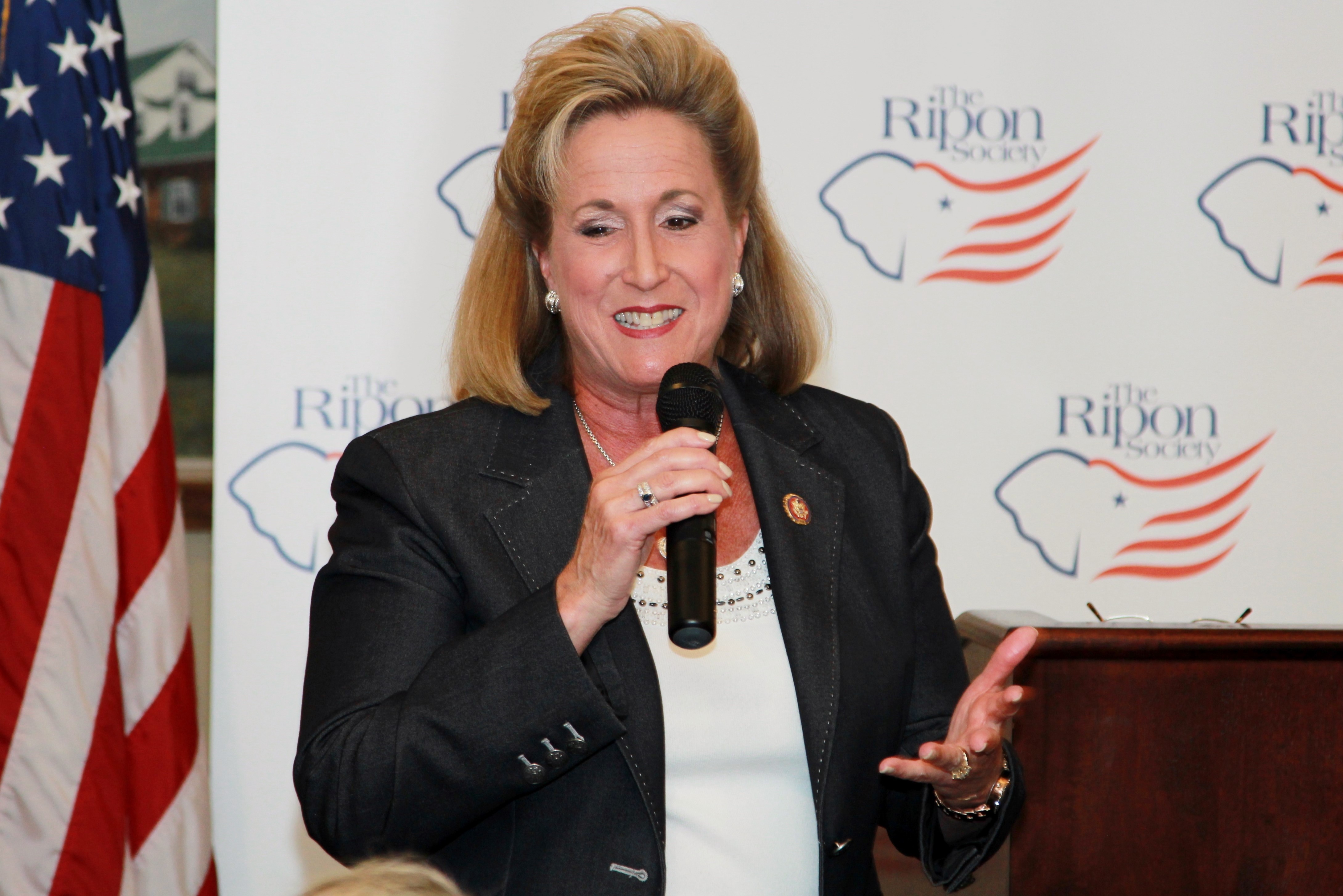 The Ripon Society is a public policy organization that was founded in 1962 and takes its name from the town where the Republican Party was born in 1854 – Ripon, Wisconsin.  One of the main goals of The Ripon Society is to promote the ideas and principles that have made America great and contributed to the GOP's success.  These ideas include keeping our nation secure, keeping taxes low and having a federal government that is smaller, smarter and more accountable to the people.