democracy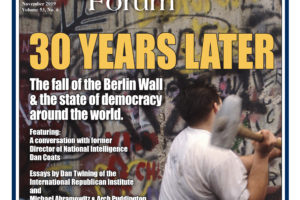 by LOU ZICKAR
To mark the 30-year anniversary of the Fall of the Berlin Wall, this edition of the Ripon Forum not only looks back at this historic event, but examines the state of democracy around the world today.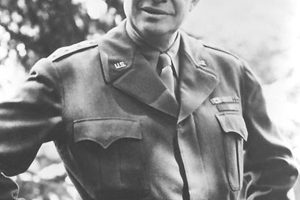 by LOU ZICKAR
Instead of the fury of an aroused democracy, what the world sees today in America is a country consumed by false furies.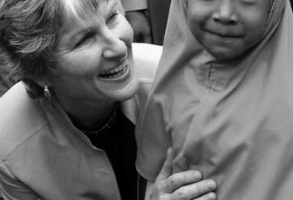 by LOUIS M. ZICKAR
After nearly five years, we no longer remember all their names. But we remember their faces. And we will never forget their eyes. They are the eyes of killers. They are the eyes of the 19 hijackers who commandeered four planes on September 11, 2001, taking the lives of over 3,000 people and taking us into a war which we continue to fight to this day.