The Ripon Forum
Volume 51, No. 4
Aug/Sept 2017
by ANDREW SHEARER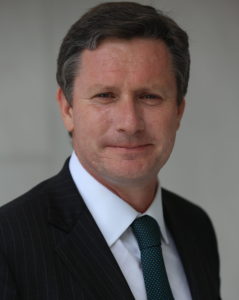 The great British wartime leader Winston Churchill, with his characteristic mix of wit and pragmatism, said that the only thing worse than fighting with allies is fighting without them.
Today, more than ever, the United States needs steadfast and capable allies. America will remain the world's richest and most powerful country for the foreseeable future, but its international leadership is increasingly contested. It cannot underwrite global security on its own — and should not be expected to.
Whether it is imminent threats from North Korea and global Islamist terror networks, or slower-burn challenges posed in Asia, Europe and the Middle East by revisionist powers such as China, Russia and Iran, the United States and its allies have to work more closely together to protect their common interests and to defend their shared values.
The United States cannot underwrite global security on its own — and should not be expected to.
After the catastrophe of the Second World War, the United States emerged — without necessarily wanting the role — as the undisputed leader of the free world, confronting and defeating Soviet Communism and building a world order based on principles of freedom, non-aggression and respect for law. It has paid an immense price in blood and treasure to uphold that order, and continues to do so to this day, in Afghanistan, the Middle East and around the world. It is entirely understandable after being continuously at war for the longest period in U.S. history that many Americans are asking whether these sacrifices are worth it.
Nor does it help when the United States sometimes seems to be carrying these burdens largely on its own. President Trump has a point when he criticizes many allies for free-riding — failing to contribute adequately either to their own defense or to collective security. Until very recently, defense spending had been falling across NATO for years. It simply isn't good enough that apart from the United States only four of 29 NATO member countries are meeting their agreed commitment to invest a modest 2 percent of GDP in national defense, while America spends approximately 3.6 percent (and needs to spend more in the face of rising threats). Many of the same governments are quick to criticize U.S. policies while shielding under the security umbrella America provides.
Maintaining adequate national defense spending — and, equally importantly, investing in capabilities that can operate seamlessly with U.S. forces and contribute usefully to coalition efforts — is important. But there are other ways that allies can make a difference. Basing and access for U.S. military forces, contributions to U.S.-led coalition operations (for example against ISIS in Iraq and Syria) and to peacekeeping efforts, intelligence cooperation, building the security capacity of partner countries, and diplomatic support can all play important parts in fostering international stability and security, as well as easing the load on overstretched U.S. resources.
Fortunately, there are signs that American allies are starting to lift their game. Last year saw a 4.3 percent real increase in defense spending across European allies and Canada, and 25 NATO allies have announced plans to increase defense spending. In the Asia-Pacific region, key allies such as Japan, South Korea and Australia are investing more in advanced defense capabilities. Under Prime Minister Shinzo Abe's leadership, Japan is strengthening its alliance with the United States and taking on a more active security role, while Australia is one of the largest military contributors to the effort to defeat ISIS. Encouragingly, longstanding American alliances and partnerships in the Middle East, including with Israel and Saudi Arabia, are also on a more favorable trajectory after President Trump's early visit to the region.
Still, there is no room for complacency. For the first time in decades, revisionist powers are seeking to recast the global order and carve out old-fashioned spheres of influence, irrespective of the views and preferences of other countries — including many democracies. In Europe, Russia has annexed Crimea, invaded Ukrainian territory and interfered in elections; it continues to threaten neighboring democracies. In Asia, China is militarizing the South China Sea in defiance of international law, encroaching on Japanese-controlled waters in the East China Sea, and using economic carrots and sticks, cyber operations and "political warfare" to get its own way. Russia, China and Iran are deploying all the instruments of national power to pursue objectives that will be deeply damaging to America's long-term security and prosperity — and to its allies — if they are allowed to succeed.
American allies are more likely to lift their own game if they are reassured that the United States has the capability, the will and the steadfastness to stare down current global threats, as it has done in the past.
What can Congress and the Trump administration do to ensure this doesn't happen?
Reasserting American leadership and rallying like-minded countries around shared democratic values is vital. The world is at a dangerous and uncertain juncture. The Obama administration came to office convinced that U.S. interventions in the world were too often bad for America and bad for the world. Now, after eight years of retrenchment and accommodation, we know that pulling back does not make the United States safer or stronger, or the world a better place. Despite the costs and understandable community frustration with protracted military commitments in the Middle East, polls show that today's America is not isolationist. The U.S. public will continue to support working with allies to confront common threats, but their elected leaders need to engage citizens seriously, go back to first principles and remake the case for American leadership.
American allies are more likely to lift their own game if they are reassured that the United States has the capability, the will and the steadfastness to stare down current global threats, as it has done in the past. Limits on defense spending imposed by the Budget Control Act need to be removed to address shortfalls in the readiness of the U.S. military, but also in order to provide long-term certainty for defense planners and to build the next generation of weapons systems that will be needed to defeat the threats of the future. Finally, there is no substitute for close and constant two-way communication with allies and for steady, clearly stated policies. It is one thing to keep adversaries off balance; allies will respond much better to consultation and consistency.
Andrew Shearer is senior advisor on Asia Pacific Security at the Center for Strategic & International Studies. He was formerly national security advisor to conservative Australian Prime Ministers John Howard and Tony Abbott.