ripon_admin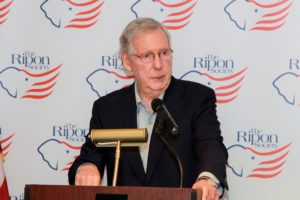 WASHINGTON, DC – Majority Leader Mitch McConnell spoke to the Ripon Society about the accomplishments of the 115th Congress, saying, among other things, that reshaping the courts & reviving the economy have been key.
"It is true of the Nation, as of the individual, that the greatest doer must also be the greatest dreamer."
Speech in Berkeley, California,
1911
"The judge who does his full duty well stands higher, and renders a better service to the people, than any other public servant."
Letter to Charles J. Bonaparte,
January 2, 1908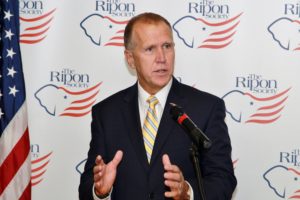 WASHINGTON, DC – U.S. Sen. Thom Tillis appeared before The Ripon Society to discuss not only his job as Vice Chair of the NRSC, but also his role on the Judiciary Committee and the confirmation battle now underway.
"We must act with Justice and broad generosity and charity toward one another and toward all men if we are to make this Republic what it must and shall be made."
Speech in New York City,
February 12, 1913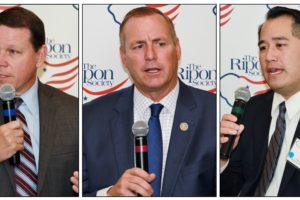 WASHINGTON, DC – Three leaders in the transportation debate spoke to The Ripon Society about modernizing America's aging infrastructure & why the effort cannot move forward until a new source of revenue is found.
"In the long run, even the most uncomfortable truth is a safer companion than the pleasantest falsehood."
— American Ideals,
1897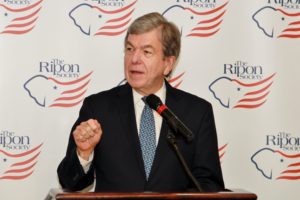 WASHINGTON, DC — U.S. Sen. Roy Blunt spoke to The Ripon Society about the effort he led to boost spending on medical research, not by raising taxes, but by consolidating programs & smart use of tax dollars already in hand.