ripon_admin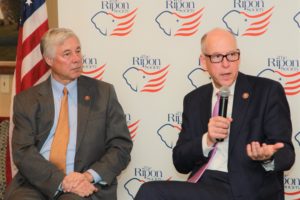 WASHINGTON, DC – In remarks before The Ripon Society, U.S. Reps. Fred Upton (MI-6) and Greg Walden (OR-2) talked about the current state of health care policy in America, and what Congress can do to promote innovation.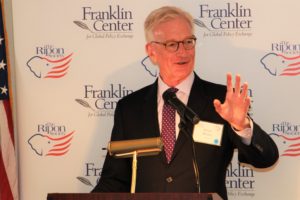 WASHINGTON, DC – The Ripon Society hosted a luncheon featuring businessman and author Hank Meijer, focusing on the life of one of the most influential senators of the 20th century.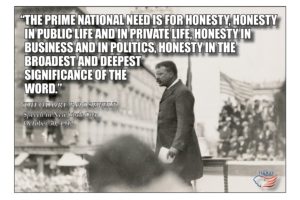 "The prime national need is for honesty, honesty in public life and in private life, honesty in business and in politics, honesty in the broadest and deepest significance of the word."
Speech in New York City,
October 30, 1912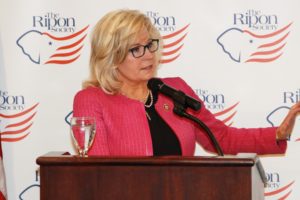 WASHINGTON, DC – In remarks to The Ripon Society, House GOP Conference Chair Liz Cheney discussed the impeachment debate and how it may impact the ability of Congress to focus on national security in the months ahead.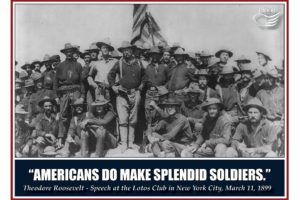 "Americans do make splendid soldiers."
Speech at the Lotos Club in New York City,
March 11, 1899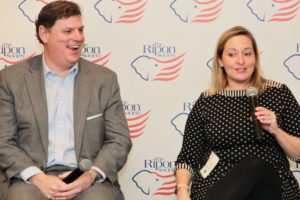 WASHINGTON, DC – The Ripon Society heard from the Executive Directors of the GOP's House and Senate campaign arms, who previewed some of the key races around the country & the political landscape heading into next year.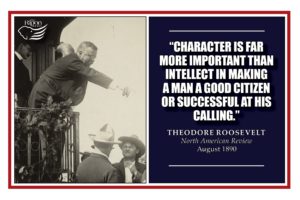 "Character is far more important than intellect in making a man a good citizen or successful at his calling."
North American Review,
August 1890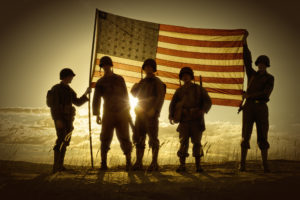 WASHINGTON, DC – With Veterans Day approaching, The Ripon Forum reached out to leading policymakers who have served in the military to get their thoughts on the importance of the annual holiday.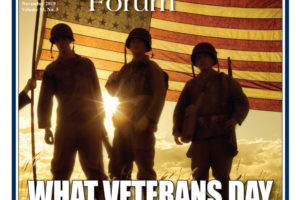 by LOU ZICKAR
This edition of the Forum is a small tribute to the men and women who put their lives on the line in defense of our freedom, and thanking those heroes this Veterans Day.