ripon_admin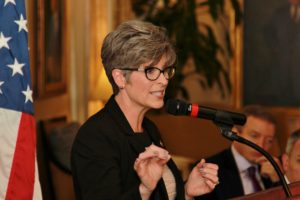 WASHINGTON, DC – In remarks before a breakfast meeting of The Ripon Society, U.S. Sen. Joni Ernst outlined the effort she is spearheading on Capitol Hill to not only rebuild America's military, but make America more energy secure.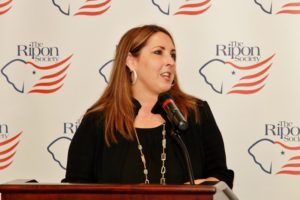 WASHINGTON, DC – RNC Chairwoman Ronna McDaniel spoke to The Ripon Society about the effort she is leading heading into the mid-terms, and the steps being taken to help the GOP retain its congressional majorities this fall.
"All people alive to the nation's need should join together to work for the moral, spiritual, and physical welfare of the children in all parts of our land."
Speech at Jamestown Exposition
June 10, 1907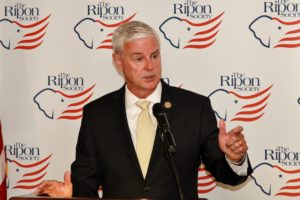 WASHINGTON, DC – With the budget process broken and the national debt going through the roof, The Ripon Society held a discussion with the leader responsible for reforming this process and getting spending under control.
"Treaties must never be recklessly made."
America and the World War, 1915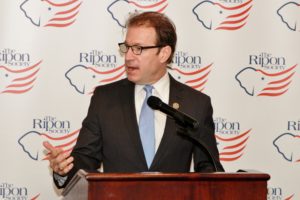 WASHINGTON, DC – U.S. Rep. Peter Roskam spoke to The Ripon Society about his new role as Chairman of the Ways & Means Health Subcommittee and the "two-track approach" the panel intends to pursue.
"All individuals, rich or poor, private or corporate, must be subject to the law of the land."
Outlook Magazine,
September 27, 1902