ripon_admin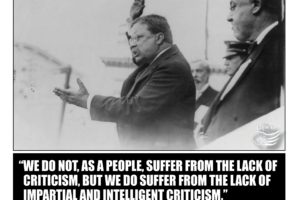 "We do not, as a people, suffer from the lack of criticism, but we do suffer from the lack of impartial and intelligent criticism."
Century,
February, 1890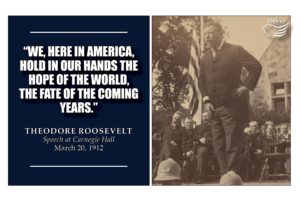 "We, here in America, hold in our hands the hope of the world, the fate of the coming years."
Speech at Carnegie Hall,
March 20, 1912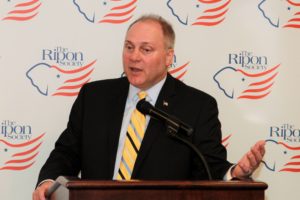 WASHINGTON, DC — GOP Whip Steve Scalise said it was time for the House to consider the landmark trade agreement between the U.S., Canada & Mexico, and that the American people were paying an economic price for the delay.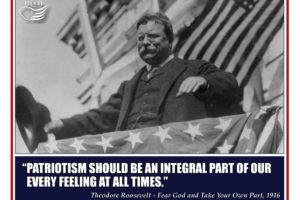 "Patriotism should be an integral part of our every feeling at all times."
Fear God and Take Your Own Part,
1916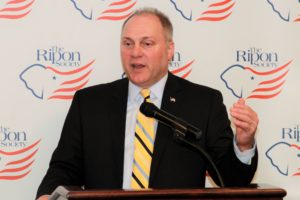 WASHINGTON, DC — House Republican Whip Steve Scalise (LA-1) appeared before a breakfast meeting of The Ripon Society, delivering a speech about America's continued economic renewal.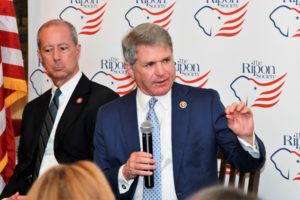 WASHINGTON, DC — In remarks to The Ripon Society, U.S. Reps. Michael McCaul & Mac Thornberry talked about the cost of retreating from a dangerous world, and why American leadership is so critical to peace and security.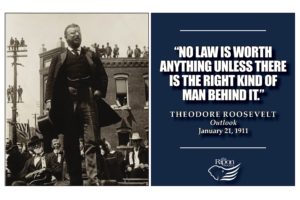 "No law is worth anything unless there is the right kind of man behind it."
Outlook,
January 21, 1911