Coffman & Denham Lead Discussion on the Importance of Reaching Out to Hispanic Americans
WASHINGTON, DC – With Hispanics accounting for more than half of the total U.S. population growth between 2000 and 2014, The Ripon Society held a breakfast discussion this past Thursday morning looking at this increasingly influential part of the American electorate and why it is so important for Republicans to engage them.
The discussion featured two GOP Members of Congress who represent Districts with growing Hispanic communities.  The Members were U.S. Rep. Jeff Denham, who represents the 10th District of California, which has a Hispanic population of 44%, and U.S. Rep. Mike Coffman, who represents the 6th District of Colorado, which has a Hispanic population of 22%.  Coffman opened the discussion by talking about the Hispanic community that he represents, and his efforts to reach them.
"I'm working on doing a weekly segment on Spanish language talk radio, which is La Pregunta de la Semana — The Question of the Week," he said, recounting one of his many efforts.  "I'll go on for a short segment and answer a question … This community really does not get their information through the mainstream media. So it's so important to dedicate time to learn Spanish, to be able to go on, and they see it. Even though most of them probably speak English, Spanish is their first language and it is a sign of respect for that community to make the attempt.  They really appreciate it."
Coffman was elected to Congress in 2008, and noted that he has taught himself to speak Spanish since that time.  He further noted that while immigration clearly continues to be an issue of great concern among the Hispanics he represents, they are also concerned about issues related to starting their own business.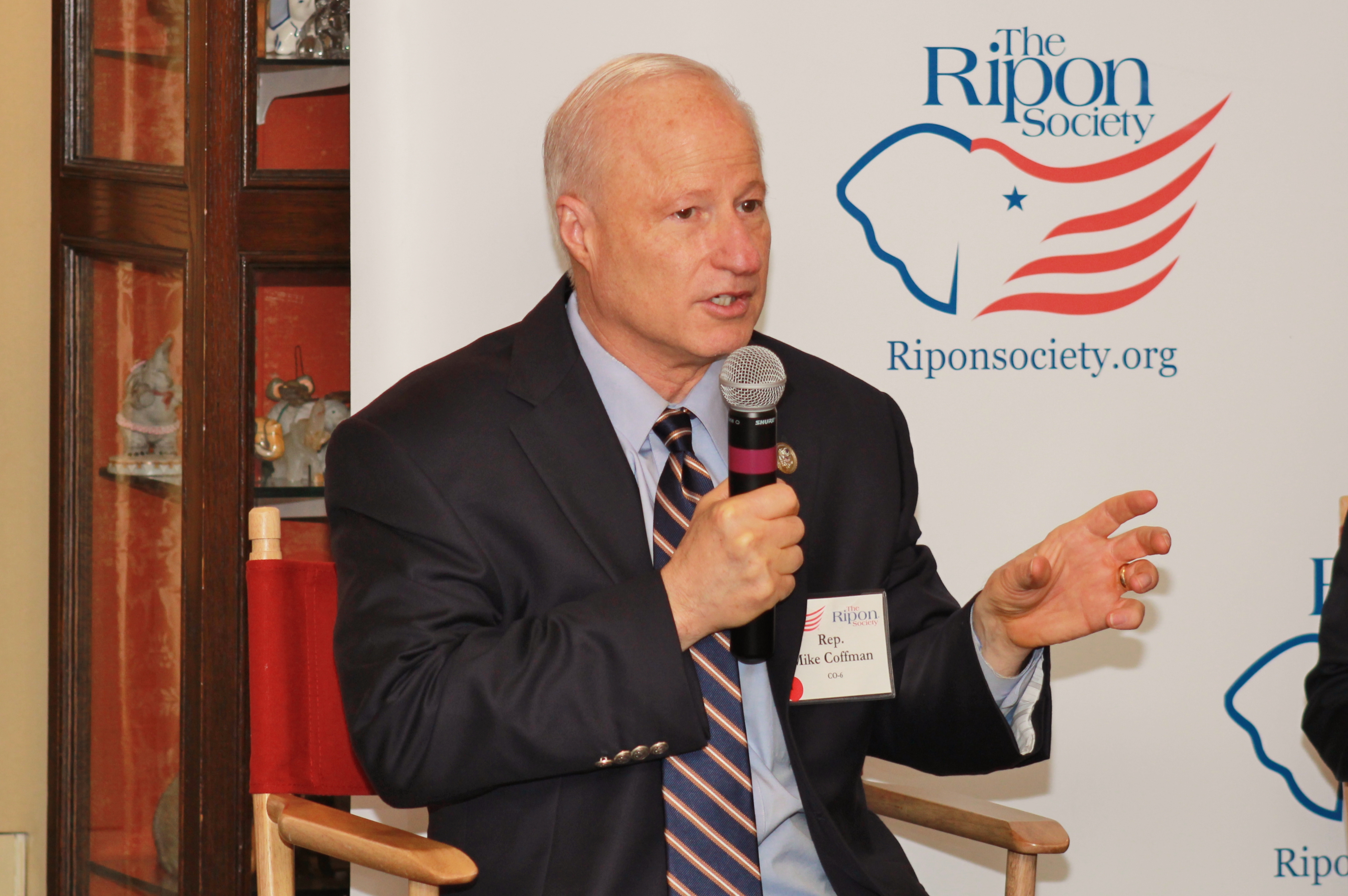 "They are very concerned about immigration reform – there's no question about it," he observed.  "But they are very entrepreneurial. The American dream for them is having their own business. So we are getting ready to do a big seminar in Spanish on starting your own business, partnering with the SBA, and partnering with a lot of different organizations to be able to do it.  It will be in Spanish, and I am very excited about that.  It's the first one that we'll be doing all in Spanish just dedicated towards that community."
Denham echoed Coffman's remarks.
"I think the biggest part of this is just showing up," the California lawmaker declared.  "When I was first elected to the State Senate, I can remember very vividly there was a big debate coming off of the floor.  We went back and did our weekly lunches and a young staffer came in and said, 'Do you know what they're saying on Spanish TV?' They explained it to the whole caucus and I said, 'Well, who's speaking out there for the Republican side of this?' And there wasn't anybody. Not only wasn't there anybody, but there was no plan associated with it.
"I mean, the first part of this is just showing up — making sure you've got a message out there that is your side of the message on issues. Then showing up in the district — making sure that as you're going into a campaign, you're looking at precincts you're going to walk.  You always triage, 'Well, let's go to the highest turnout precincts first.' But if you're never talking to the lower turnout precincts, then you're missing a whole segment of the population that eventually will be the high turnout precincts. So I think it's important to make sure that you're out there talking to all aspects of your community.
"You know, everybody goes and talks to the Chamber.  Why not talk to the Hispanic Chamber? Why not walk the businesses in the more predominately Hispanic part of the town? I think the first part of this is just showing up, showing that you care, and then having an ongoing outreach. We do quite a bit on Spanish TV, but we do a lot more on Spanish radio. Spanish radio I can advertise all year long, every year. It's cheap, and people listen. It's a good way to change the message based on what is happening here, what's happening on a national level, continue to change your message and let people know where you're at on the issues.
Denham was elected to Congress in 2012.  He also speaks Spanish, and noted that while understanding a different language is important, equally if not more important is understanding a different point-of-view.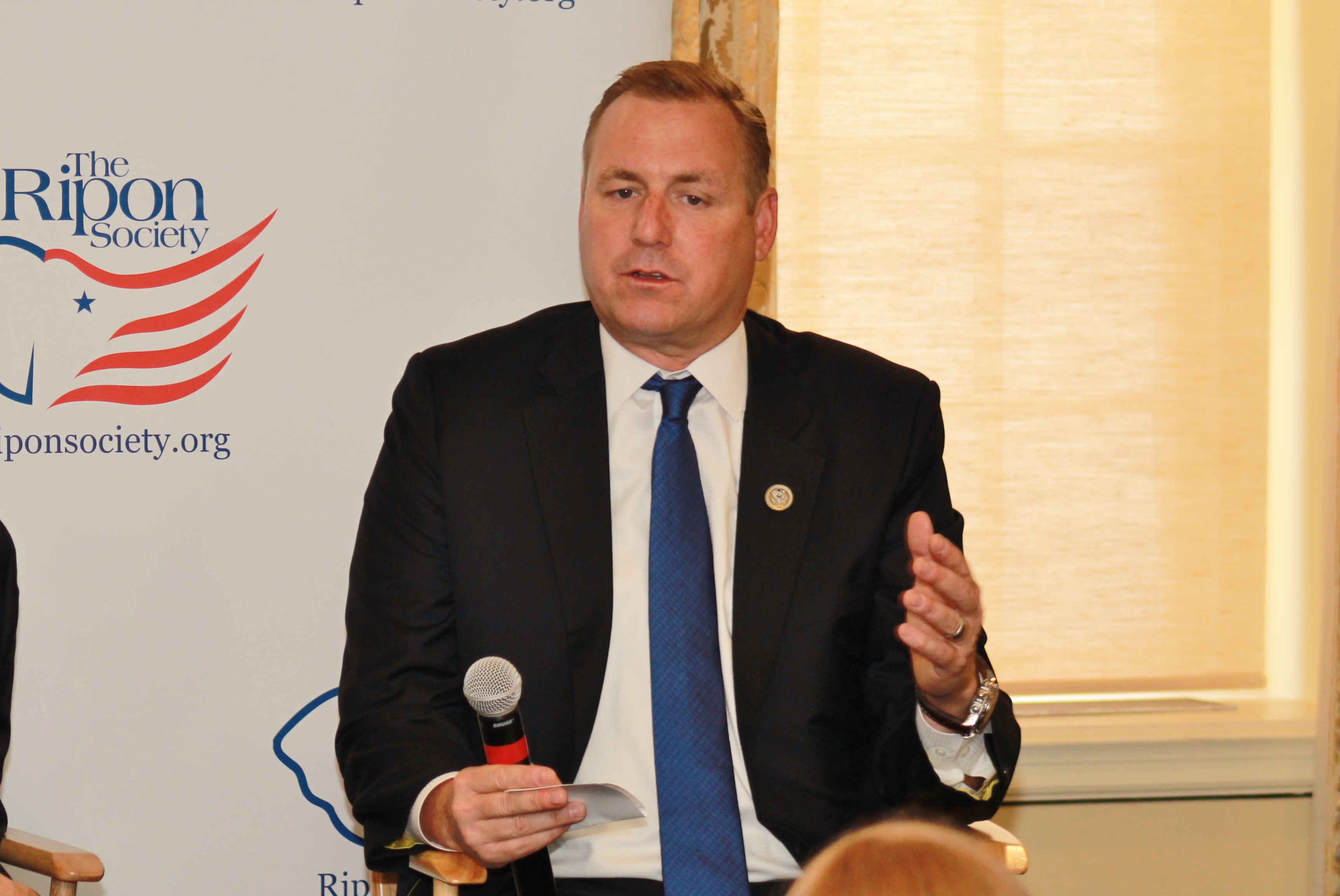 "Sometimes we tend to do things on a boilerplate and generically push things out," he stated.  "I believe that most of the issues that Hispanics have in my community are issues that the overall community has. They are not single issue voters.  But how you talk about those issues — and the aspects of those issues — is very different."
"I talked to a lot of first generation business owners and entrepreneurs, and ADA issues come up. It's a huge issue in California.  It's a huge issue for all small businesses.  But predominately the businesses that get singled out are the ones that may have a language impediment, may not have English as a first language, or may not be as familiar with the law.  Lawyers will go out and target these small businesses and really try to extort money out of them, even putting them on payment plans to get them to settle and go away. Lawsuits and regulatory reform end up being a big deal.
"How we talk about health care is also a huge issue. In my community, Medi-Cal, Medicaid, is a very big issue. A lot of new people are getting added to insurance for the first time, but still have no access. They're still going in the emergency room, there are still undocumented parents whose kids can go to the hospital, but they still don't have coverage. So how we talk about health care ends up being a big issue, as well as immigration. Both Mike and I have been champions of leading the charge on full immigration reform in the House and pushing a real movement. But I would tell you the biggest issue in my District continues to be water. You take away our water, you take away our jobs — and jobs are always the number one issue."
Following their remarks, Denham and Coffman also responded to a number of questions, including one about the "xenophobic" rhetoric that is sometimes heard from the President, and how they counter it among the people they represent.
"I think quite frankly it's where we differ from the President," Coffman stated point blank.  "One of the first things that I did in this Congress was introduce a bipartisan proposal in the House and Senate before the President was ever sworn in. So it was myself and Luis Gutierrez in the House and Durbin and Graham in the Senate to take the Executive Order of the Obama administration on DACA and put it into permanent law to give certainty to those children. That sent a very strong message to the Hispanic community that I was going to stand up for them, irrespective of what this administration was going to do."
Denham agreed.
"It is twice as important for us to get out there to say what we are working on, what we believe in, what our core principles are, where we do agree with the Democrats, and where can we come together as Americans," he said.  "I think there is no better proof of that than actually changing law, and we're going to do that this year. The ENLIST Act I would expect will be the first immigration bill that gets taken up.  It has one of the highest numbers of co-authorships of any bill in the House.  We are at about 218 co-authors right now.  It is really creating a movement that will allow us to engage even when there is rhetoric out there."
After Denham and Coffman were finished with the Q&A, a panel discussion was held to further examine ways in which Republicans can reach out to and engage the Hispanic Community.  The discussion featured: Daniel Bucheli, who serves as the Communications Director for Rep. Coffman; Stacey Daniels, who serves as the Press Secretary for U.S. Rep. Blake Fahrenthold (TX-27); and, Chris Peña, who serves as Senior Vice President of News, Local Media, for Univision.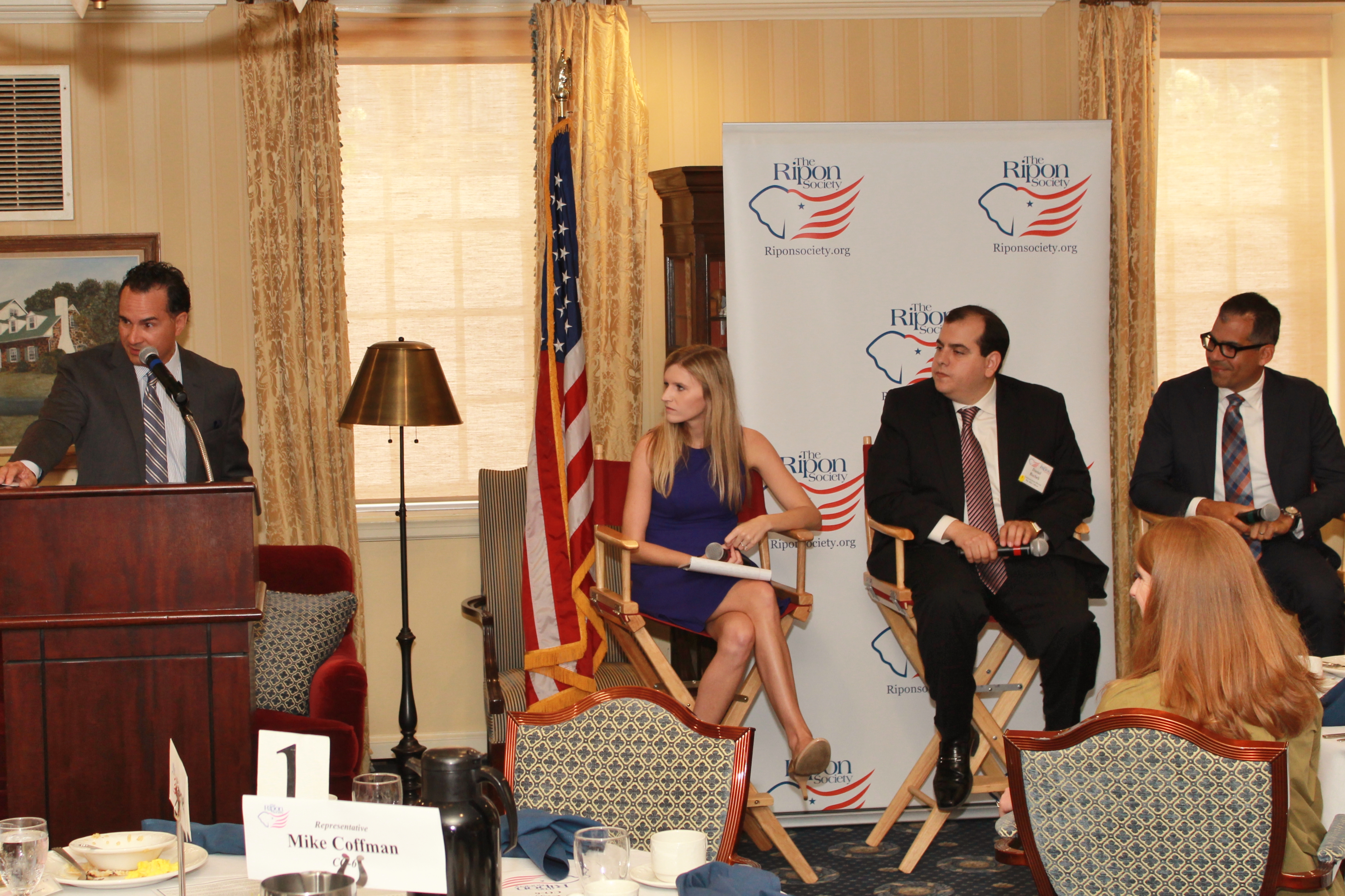 The panel discussion was moderated by Bert Gómez, who serves as the Senior Vice President of Government Relations for Univision.  In his remarks during the panel discussion, Gomez noted that that there are 136 Congressional Districts with Hispanic populations above 20%.  Around fifty of those Districts are currently represented by a Republican.
And if there was one thing the panelists all agreed on, it was that those numbers are only going to grow.  "It's not a matter of ideology anymore," Bucheli stated.  "It's a matter of arithmetic."
To view the panel discussion and the remarks of Reps. Coffman and Denham at The Ripon Society's breakfast discussion Thursday morning, please click on the link below:
The Ripon Society is a public policy organization that was founded in 1962 and takes its name from the town where the Republican Party was born in 1854 – Ripon, Wisconsin. One of the main goals of The Ripon Society is to promote the ideas and principles that have made America great and contributed to the GOP's success. These ideas include keeping our nation secure, keeping taxes low and having a federal government that is smaller, smarter and more accountable to the people.